Dermot Mulroney Is The Rockford File's Leading Man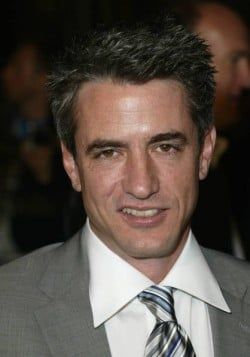 Maybe the best strategy when casting an iconic character is to go with someone a little less familiar to the general audiences. That seems to be the case with Zap2It's reporting that Dermot Mulroney has been cast to take on the role made famous by James Garner in the remake of The Rockford Files. Perhaps best known for his filmwork, his most recent series work was a guest-spot on Friends.
He played the lead opposite Julia Roberts in My Best Friend's Wedding, and had prominent roles in several modern westerns, including Young Guns, The Last Outlaw and even Bad Girls.
He certainly has the rugged looks that Garner had in playing Jim Rockford, and at 46, he's about the right age. It's refreshing that producers didn't feel the need to get someone young and handsome for this update; I almost expected Ashton Kutcher or someone more along the lines of that. Mulroney is definitely talented enough, and there is certainly a solid precedent for film actors to find happiness and success on television. Hell the channels are full of them right about now.
Making the chances of this pilot even stronger for eventual pick-up, other than the familiar name and lead, is the fact that it's being written by House creator David Shore, and executive produced by Shore and Steve Carell (The Office). NBC loves Carell, and they'd sure love a shot at anything close to House's ratings on a weekly basis.
Your Daily Blend of Entertainment News
Your Daily Blend of Entertainment News
Thank you for signing up to CinemaBlend. You will receive a verification email shortly.
There was a problem. Please refresh the page and try again.