Forest Whitaker May Headline Criminal Minds Spin-Off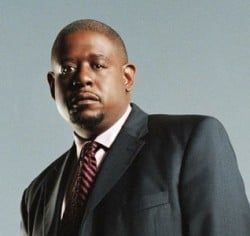 CBS continued riding a wave of spin-off success this season when NCIS: LA catapulted to the top of the ratings charts, so they're looking to strike gold again by looking to another popular crime series. In a spring episode of Criminal Minds, viewers will meet a new group of profilers working outside the FBI, led by none other than Forest Whitaker.
The plan is to use this back-door pilot to set up the potential new series, and then launch it by next fall. In the world of casting for television series, it's hard to find a more impressive performer than Forest Whitaker. He wowed television audiences first on ER, and then in a very memorable and dark role on FX's The Shield.
Whitaker's character, named Cooper, is described as dynamic, mysterious, charming and a father figure, according to Reuters. He was a former star profiler who kind of vanished from the field for the past eight years, until he's called back in.
You can't fault CBS for sticking by this formula, as it keeps working for them. These are the shows that American audiences want right now, and Criminal Minds was always one of the more impressive ones on the air. The big question is when spin-off fatigue will start to settle in. Hopefully long before we get Lett3rs or Ghost Mumbler.
Your Daily Blend of Entertainment News
Your Daily Blend of Entertainment News
Thank you for signing up to CinemaBlend. You will receive a verification email shortly.
There was a problem. Please refresh the page and try again.