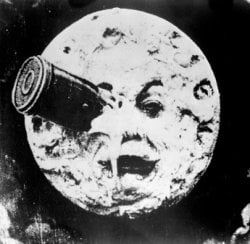 Have you ever had those nights where you just wanted to cuddle up on the couch in your Superman pj's and watch hours of anime or just indulge in all your Sci-Fi fantasies. Science fiction lovers will be happy to know that a new cable VOD channel called Illusion will be launched and ready to go this October. This has to be the most exciting news for science fiction fans since Princess Leia in a bikini. The new On Demand Channel will contain over 300 hours of programming that deal with all things science fiction.
Dekker Dreyer, president of Illusion, explains what makes Illusion On-Demand unique, "When my partners and I imagined an all sci-fi /fantasy VOD network we really had to work backwards. We decided that our programming needed to have a good mix of premieres, exciting movies, but all the while celebrating the classics. The sci-fi audience is very smart, and So my partners and I have taken great care to program a diverse lineup that fans will really enjoy."
It really does look like the team over at Illusion has created a channel to satisfy every Sci Fi lover's interest. In addition to live action premiers, films, anime and news; the new channel will also have shows that deal exclusively with comic book news and interviews. And if that s not enough you can also catch award winning features, shorts, and mini series.
It is all pretty exciting!
Illusion will be launching free to the consumer in millions of homes via carriers like Verizon Fios on October 1st, 2007. So Make sure you call your cable operator to make sure you're all set up.
For the latest news about Illusion visit the official website www.illusiontv.com.
Your Daily Blend of Entertainment News
Thank you for signing up to CinemaBlend. You will receive a verification email shortly.
There was a problem. Please refresh the page and try again.