JoBeth Williams Will Guest Star ABC's Midseason Drama Mistresses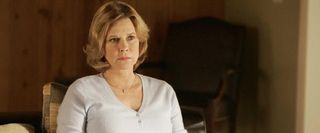 Amidst all of the new TV premieres (and subsequent DVR juggling), it's a little hard to remember the networks have some good midseason fodder coming up in just a few months. ABC doesn't want us to forget about its midseason drama, Mistresses, however. The network has recently tapped veteran actress JoBeth Williams to play the mother of two of the show's leads.
This won't be the first time Williams has landed a role as a mother on a television show. The actress appeared as Addison's mother, Bizzy (I just can't get enough of that name) in ABC's Private Practice, and last year she played Dr. Zoe Hart's mom on The CW's Hart of Dixie. According to TV Line, Williams won't be continuing her trend of playing a doctor's mother when she joins Mistresses. Instead, Williams will play the mother of Alyssa Milano's lawyer character, Savi, and Jess Macallan's real estate broker, Josslyn.
Mistresses was initially expected to find a slot in next summer's lineup on the alphabet network, but enough space has opened up for the series to move to midseason. The show is certainly preparing for the switch. All of the leads have been cast, and even some of the mothers. Back in July, The Artist's Penelope Ann Miller was cast as Sam's (Erik Stocklin's) mother on the hit show. The drama is shaping up to be more than a little scandalous. If you want to see Williams join in the fun, check out episode 9.
Your Daily Blend of Entertainment News