Justified Season 2 Review: Raylan Givens Is Back And Hasn't Missed A Beat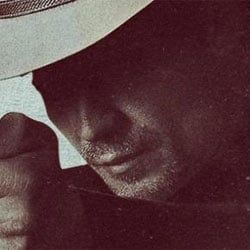 Without great characters, no series has any hopes of lasting. The stories week to week may not always be up to snuff, but if you can get an audience hooked on watching your protagonists and antagonists, you're in the money. Last year, viewers of the FX series Justified were introduced to the likes of US Marshal Raylan Givens (Timothy Olyphant) as he returns home to Eastern Kentucky and roots out crime, particularly the ones perpetrated by the unhinged Boyd Crowder (Walton Goggins). Each episode out they put on a show, demonstrating complex personalities and depth. They were even able to make you laugh through some of the more heightened scenes. In just 13 episodes they managed to completely engross the audience and make them beg for more. Finally season two has arrived and they haven't missed a beat.
Picking up right where the season finale, "Bulletville," left off – there's even a full two minutes dedicated to the last minutes of the episode – and everyone's favorite quick drawing federal marshal doesn't waste any time showing off his two greatest skills: killing and intimidating people (he manages to do a lot of both even before the title sequence appears). Filling the void left by the Crowder family, which is very much done with at the end of last season, the first episode is also quick to establish the Bennett clan, a family of pot growers and not-so-good people led by the family matriarch, Mags Bennett (Margo Martindale). While it seemed that Raylan made a dent in Kentucky crime, he just barely scratched the surface.
Privy to the first three episodes of the season, the best thing to remain unchanged is the way that the show is able to expertly balance its humor and drama. The first two episodes specifically deal with some truly scary characters and situations, but it's beautifully balanced with Raylan's quick wit and some truly dumb antagonists (the return of Dewey "Dumber Than A Mailbox" Crowe alone will keep you laughing while the bullets fly). The shows writers have an expert sense of timing, knowing exactly when to flip the switch and show the audience the danger of what's going on, and then flip it back to ease the tension.
As mentioned above, the first three episodes make quick work of establishing the new antagonists in town, but, much like the first season did so well, each episode both ties itself back to the seasonal arc and acts independently, setting up its own storyline and case for Raylan and his partners to solve. As a result, each episode has plenty of autonomous re-watch value while also contributing to the show's seasonal effort.
Ensuring that every season one is either continued or tied up, Justified is just as good as it was when it hopped off for its break back in June. Raylan Givens continues to exemplify the perfect modern day cowboy; the mental state of Boyd Crowder is as beautifully ambiguous as ever before and every character swimming between their dueling existences make everything perfectly fall into place. You couldn't ask for a better start to season two.
Justified Season 2 premieres Wednesday, February 9th at 10 ET/PT on FX.
NJ native who calls LA home; lives in a Dreamatorium. A decade-plus CinemaBlend veteran; endlessly enthusiastic about the career he's dreamt of since seventh grade.
Your Daily Blend of Entertainment News
Thank you for signing up to CinemaBlend. You will receive a verification email shortly.
There was a problem. Please refresh the page and try again.