McPoyle Twin Jimmi Simpson To Guest Star On How I Met Your Mother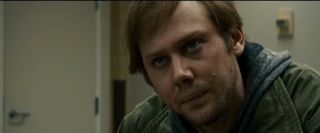 I love when small but great character actors get high-profile work. Even if not a particularly big part, any added exposure may increase the chance that they land a future project, and I'd love to see Jimmi Simpson in just about anything. Oh, and when the guest spot or recurring role just happens to be on one of the biggest sitcoms going, How I Met Your Mother, well, it certainly can't hurt.
TVLine broke the news that Simpson, famous for his recurring and hilarious turn as one of the, um, odd McPoyle twins from It's Always Sunny In Philadelphia (my favorite appearances of his are from the second season premiere of Party Down or his serious turn at the end of Zodiac) has just secured a guest turn on the hit CBS comedy. The article states that Simpson is set to play:
Marshall's job hunt has been notoriously troubled, first being unemployed, then selling out, then being unemployed, then getting another sell-out gig before quitting to once again become unemployed. The conflict with Simpson's Votto is that this embarrassing YouTube slip might put a new job prospect in jeopardy, so let the negotiations for take-down begin (maybe he can invoke some copyright or right-to-privacy statute...he is a lawyer, after all).
How I Met Your Mother returns to CBS on Mondays at 8 p.m., starting September 19th, 2011.
Your Daily Blend of Entertainment News