NBC Shows Coming Direct To Your PC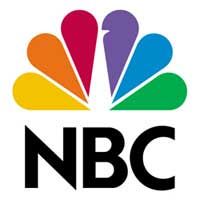 Beginning this October, NBC.com will allow full episodes of their hit shows to be downloaded to viewers' desktops, with a new service called "NBC Direct", according to Coming Soon. Each episode will be available for one week and will be available on Windows-based PCs. The quality of these videos will also be significantly better than regular streaming video.
The following shows will be part of NBC Direct: Heroes, The Office, Life, Bionic Woman, 30 Rock, Friday Night Lights, Late Night with Conan O'Brien, and The Tonight Show with Jay Leno.
Eventually, users will be able to pre-select which shows they want to download. This will work pretty much the same way a DVR season pass would work. As soon as they are available, whatever show users select to subscribe to will automatically be downloaded to their computer. In addition to that, in the coming months, look for versions of NBC Direct to be available on Macs, as well as portable devices.
NBC.com also plans to bring out enhanced versions of NBC Direct that will present the shows in high definition. Finally, other paid business models will be offered in which users can multiple options to view their favorite shows (including download-to-own, rental, and subscription).
This is all well and good, but it really doesn't seem to be too much different than what is currently being offered on NBC.com. They have several full-episode shows available to watch on their Web site. Whether a show gets downloaded to my PC or I have to go to the show's site to watch the episode really doesn't make much of a difference to me. What does everyone else think?
Your Daily Blend of Entertainment News