Patton Oswalt And Sonja Sohn To Guest On Burn Notice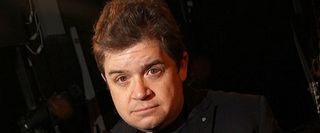 Burn Notice is adding some new guest stars to add fuel to the fire this season. Coming on board for a two-episode appearance is comedian Patton Oswalt, who will play a smuggler whose assistance comes at a high price. Also tapped for a guest appearance this season is The Wire's Sonja Sohn, who will be on the other side of the law in a recurring role.
EW says Patton Oswalt will play Colin Schmidt, an infamous smuggler who might be the one who is able to help pull off an escape, if the price is right. The character is described as an "unpredictable mystery man", which is not really a phrase I would normally put in the same sentence as Patton Oswalt. It wouldn't be the first time Oswalt has surprised me in one of his roles though, so I'll wait and see.
Meanwhile, on the CIA side of things, Sonja Sohn will play a powerful and dangerous CIA director who is described as "clever and brazen" and a "formidable foe". Sounds like a pretty standard description for a woman in a high-level position in such an agency, at least on television. She will be recurring throughout the season, so it seems likely she will have some impact on the outcome of the current plotline, which so far has Michael and Fiona still apart. Is an escape imminent? Will Patton Oswalt be the one to make it happen?
Sohn will first show up in episode 13, just ahead of Oswalt, whose appearance is slated for episodes 14 and 15.
Your Daily Blend of Entertainment News
Your Daily Blend of Entertainment News
Thank you for signing up to CinemaBlend. You will receive a verification email shortly.
There was a problem. Please refresh the page and try again.