Premium Cable Channels: Great Shows But Worth The Cost?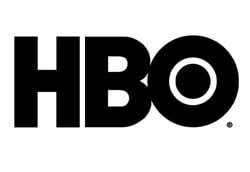 A couple of months ago, I broke up with HBO. Me and the premium cable network had been together on and off for years but I started to realize that the little time I was spending with the network wasn't worth what it was costing me financially. Plus it started to seem like the Home Box Office was taking the "Box" portion of its title a bit too literally. It felt like every time I turned on HBO to see what was on, I found boxing. I'd rather watch soap operas than boxing (and soap operas tend to give me an intensely strong urge to perform a Joker-like pencil trick on myself - just to give you a bit of perspective on my tolerance for the genre). So I dumped HBO. The relationship was getting tired and too costly to continue.
Being without a premium cable network, I set out to find other ways to occupy my couch-warming time. I started regularly visiting my local Red Box (opens in new tab) but dollar-movies can only sustain me for so long. I feel like I've become recently single and enjoying the freedom to really explore my options. See what's out there. I recently caught the pilot episode of Showtime's Californication on iTunes and fell instantly in love with David Duchovny's dry wit. I've also started watching Weeds on Blu-ray and now I'm thinking I might want to see Showtime exclusively. And then there's Starz. I haven't subscribed to Starz in years but I have caught a couple of episodes of Head Case, which I enjoyed and come October, the small-screen version of Crash will be premiering. So I'm thinking it might be time to give that network another shot.
And, while I haven't missed HBO since I dumped it, Entourage is returning and something tells me, come September I'm going to be craving some Drama (of the Johnny variety – Victory!). So at this point, I'm completely undecided. Should I take HBO back and hope that Entourage will be enough to bring back the old spark I once had with the network? Or should I give Showtime and/or Starz a try? Or do I just forget the whole premium cable thing and just enjoy the flood of new and returning series that's about to hit once summer winds down?
Feel free to comment with your thoughts about premium cable channels. If you subscribe, which channel(s) do you get and do you think it's worth the cost? If you don't subscribe to any, why not? Is it the cost or the lack of time/interest in what the premium networks have to offer?
Kelly joined CinemaBlend as a freelance TV news writer in 2006 and went on to serve as the site's TV Editor before moving over to other roles on the site. At present, she's an Assistant Managing Editor who spends much of her time brainstorming and editing feature content on the site.
Your Daily Blend of Entertainment News
Thank you for signing up to CinemaBlend. You will receive a verification email shortly.
There was a problem. Please refresh the page and try again.