Pushing Daises Creator Plants A New Seed At Syfy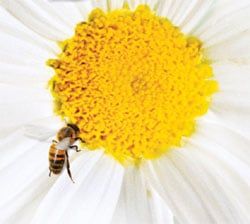 For those of us still mourning the cancellation of the short-lived, yet charmingly quirky series Pushing Daisies, fear not, creator Bryan Fuller has signed a deal with Syfy to adapt John Christopher's novel The Lotus Caves for the small screen. The story is set in the year 2068 when humans are living on vast lunar colonies. Two rebellious teenagers decide to break out of the colony in order to search for the legendary caves that are rumored to be a paradise.
According to EW, Fuller will co-write the script with fellow "Daisies" alum Jim Grey, but no air date has been set. Walden Media attempted an adaptation of the novel back in 2007 with Tron: Legacy scribe Brian Klugman and visual effects guru Rpin Suwannath.
The story sounds interesting, but there's room to worry here. Syfy Channel has a history of taking popular novels and turning them into films/mini-series under the guise of "Syfy original movie" and they haven't exactly turned out to be science fiction gold - think, the abysmal adaptation of the channel's most recent endeavor, Riverworld – but with Fuller helming the project, hopefully he can inject some of the same whimsy that he brought to Pushing Daisies and Dead Like Me.
Your Daily Blend of Entertainment News
Thank you for signing up to CinemaBlend. You will receive a verification email shortly.
There was a problem. Please refresh the page and try again.