Real Celebrity Mistresses Agree To Host Celebrity Cheaters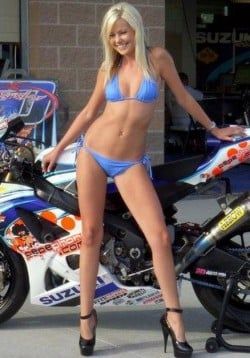 Are you ready for a celebrity Cheaters spin-off series? Would it be tacky to have two of the most notorious celebrity cheaters mistresses host the show? Nah, we didn't think so either. According to TMZ, Michelle "Bombshell" McGee (Jesse James' mistress) and Jamie Jungers (one of Tiger Woods') have agreed to host Celebrity Cheaters.
Brought to you by Bobby Goldstein, who created the original Cheaters, the new series looks to follow a familiar format, only with celebrities in the crosshairs of their jilted lovers. That means camera crews sneaking around trying to "catch celebrity cheaters with their pants down," according to the pitch for the series.
While it doesn't have a network yet, it seems a shoe-in for a greenlight somewhere. We love us some voyeurism, and we already support shows that let us look at celebrity homes and rides. Why not take it to the next level and get a front seat to their love lives?
Wait, don't the paparazzi do this already? Wait again ... doesn't TMZ already do this?
Your Daily Blend of Entertainment News
Your Daily Blend of Entertainment News
Thank you for signing up to CinemaBlend. You will receive a verification email shortly.
There was a problem. Please refresh the page and try again.