Ridley Scott Planning The Pompeii Miniseries Roman Polanski Never Made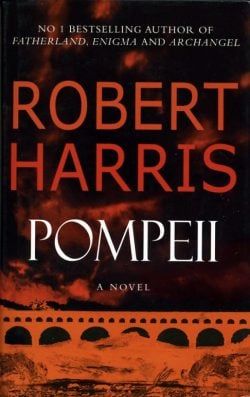 There was a time, a solid three years ago, when Roman Polanski was planning to put Scarlett Johansson and Orlando Bloom in the shadow of Mt. Vesuvius and blow it all up in Pompeii, a film adaptation of Robert Harris's novel of the same name. The whole thing fell apart, though, well before Polanski's recent legal troubles and even before the prospect of a disaster movie made by anyone but Roland Emmerich became impossible thanks to the economy. Clearly the whole thing was never meant to be.
But don't tell that to Ridley Scott! The Wrap reports that the Robin Hood and Gladiator director plans to adapt the book as a four-hour miniseries, with Sony Pictures Television and Germany's Tandem Communications on board to fund the thing. Scott said in the announcement, "Pompeii is a strong and compelling character drama set against a backdrop of a flourishing but ultimately doomed civilization - exactly what makes great event television."
The miniseries has practically been a dead genre for a while now, with only the starriest and best of efforts-- John Adams, The Pacific-- getting any attention at all. Can a project from a major Hollywood director, with the promise of tons of flowing lava, turn things around? Nah, probably not. But I do like the idea of the miniseries coming back as a valid way to adapt a novel. How many times have you seen a rushed movie that skipped over all the best parts of the book, and wished it could have been 8 hours long instead? If this is what paves the way for the unabridged, word-for-word miniseries adaptation of the entire Harry Potter series, I am all for it.
Your Daily Blend of Entertainment News
Staff Writer at CinemaBlend