Steve Carell Producing A Documentary About The History Of Comedy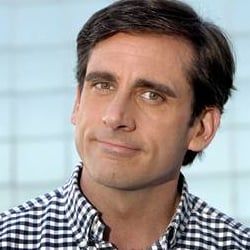 Steve Carell has already announced plans to develop a new comedy series for NBC, but the soon-to-depart manager at The Office's Dunder Mifflin apparently isn't done filling up his dance card. Deadline reports that he and fellow Second City veteran are working on a TV documentary tracking the evolution of comedy over the past 60 years, and featuring an all-star lineup of their comedian friends: Mel Brooks, Lily Tomlin, Don Rickles, Jane Lynch, Ellen DeGeneres, Tina Fey and Robin Williams are among the names expected to take part.
Steinberg's name isn't as well-known as Carell's but he's directed episodes of Seinfeld and Curb Your Enthusiasm and hosted the short-lived interview show Sit Down Comedy on TV Land. The documentary isn't part of the new producing deal Carell has at NBC, and given comedians' proclivities toward swear words and generally vulgar jokes, I'd imagine the documentary would be much more at home on HBO or Showtime. This kind of effort only works when done by someone with access to all of these big names, and Carell seems like exactly the guy with the right goodwill in comedy circles to make it happen. It's been five years since The Aristocrats, so it's high time to watch another bunch of comedians crack each other up onscreen for the hell of it.
Your Daily Blend of Entertainment News
Staff Writer at CinemaBlend