William Shatner To Appear On Season Premiere Of Rookie Blue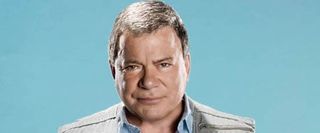 Despite Rookie Blue being a Canadian series replayed on ABC and NYC 22 being a very American series airing on CBS, I have a troubling time remembering that NYC 22 is not Rookie Blue when it airs after The Good Wife on Sundays. However, all that will likely change for me when Rookie Blue premieres its third season on May 24th, bringing an interesting choice for a guest star into the cast.
TV Line reports that William Shatner is joining Rookie Blue for a very special drunk-driving episode. Because Shatner is a man of many talents, it is no surprise he will be involved in a role that "starts comic and ends dramatic," according to executive producer Tassie Cameron. It's also not surprising that Shatner might want to take on a role that deals with the dangers of drunk driving; his third wife, Nerine, suffered from alcoholism, later dying from a swimming accident while drunk.
Shatner has had plenty of guest roles in the past, most recently on USA's Psych, and it totally makes sense that the veteran actor would choose Rookie Blue for his next guest-starring role. Like Rookie Blue itself, Shatner is Canadian, and given the location of filming and the topic covered in the third season premiere, I'm sure there were a lot reasons for the 81-year-old to say yes.
Beginning May 24, Rookie Blue will air Thursdays at 10 p.m. ET on ABC.
Your Daily Blend of Entertainment News
Thank you for signing up to CinemaBlend. You will receive a verification email shortly.
There was a problem. Please refresh the page and try again.