Ghost In The Shell: Stand Alone Complex Coming To Blu Ray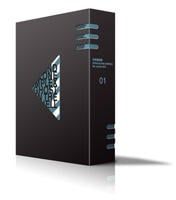 The Ghost in the Shell: Stand Alone Complex is one of the high points of Japanese animation, with its cleverly woven plot, fantastic voiceover work, amazing music from Yoko Kanno, and action set pieces that rival any Hollywood blockbuster. The original film, both versions of which were released on Blu-ray last year, was a major influence on the sci-fi genre, from the likes of The Matrix, which pretty much repackaged the ideas of the film, to the upcoming futuristic thriller Surrogates.
Now, one of my favorite series is coming to Blu-ray. The Ghost in the Shell: S.A.C. will be released as two separate box-sets, the first on August 25th and the second on November 25th. The series so far is only going to be released in Japan at a price of $215 or €150, and the Blu-ray will be region free, so they will work on any Blu-ray player or Playstation 3.
The discs will have both the Japanese audio track in DDHD 5.1 and the English track in DD 5.1 (with the original voice cast). So if you wish to import it, head over to sites like Yesasia.com, Play Asia, or CD Japan.
Your Daily Blend of Entertainment News