30 Sci-Fi Movies That Are Over 90% On Rotten Tomatoes
These reviews are out of this world.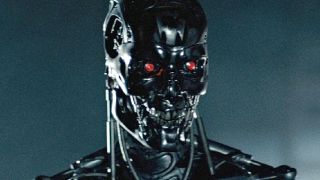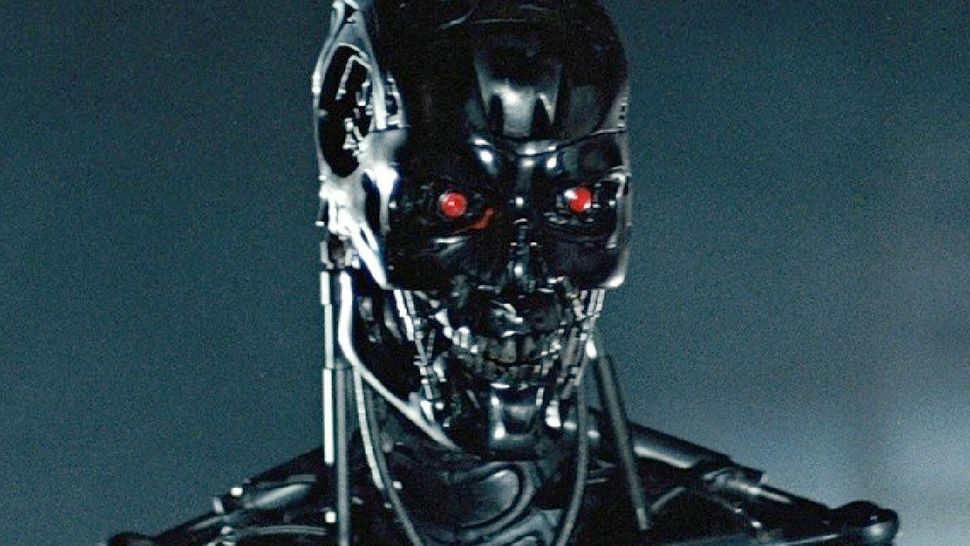 (Image credit: Orion Pictures)
While all forms of art require imagination, the genre of science-fiction is one in which it is especially crucial. Films in this category envision entire worlds of a bright (or dark) future or one inhabited by lifeforms of a greater intelligence — much like the filmmakers who created some of the following films that earned a Rotten Tomatoes score of more than 90%. The following are some of the all-time greatest sci-fi movies that won over most critics, according to the review aggregator site.
Aliens (1986) - 98%
The debate over which of the first two (and arguably best) Alien movies is the greater installment only gets hairier when you see that they both have a 98% critical score on Rotten Tomatoes. Regardless, writer and director James Cameron's Aliens — featuring Sigourney Weaver's Oscar-nominated return as Ellen Ripley — is the best to watch for fans of action movies.
Arrival (2016) - 94%
To call Arrival one of the greatest alien invasion movies of all time is major oversimplification, and not just because it has a staggering 94% score on RT. Director Denis Villeneuve's Oscar-winning adaptation of Ted Chiang's short story, "Story of Your Life," is an astonishingly inventive and hopeful meditation on how human beings interact disguised as a story about struggling to understand our extra-terrestrial visitors.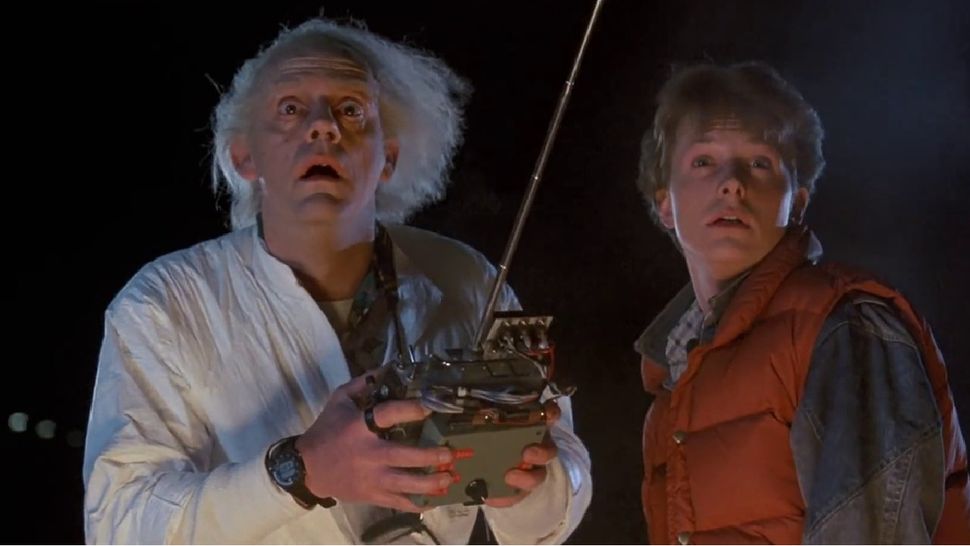 Back To The Future (1985) - 97%
All it takes is a look at Back to the Future's 97% RT score (out of 89 critic reviews) and 94% audience score (out of more than 250,000 user reviews) to understand why it is considered one of the best time travel movies of all time. However, if you want specifics, director Robert Zemeckis' iconic '80s classic boasts brilliantly charming performances from Michael J. Fox and Christopher Lloyd, a remarkably clever plot involving Marty McFly meeting his parents as teens in the 1950s, and Alan Silvestri's rousing score, to name a few highlights.
Brazil (1985) - 98%
Monty Python member Terry Gilliam went on to become known as one of cinema's most audacious and unique visionary filmmakers, and Brazil is, perhaps, his most audacious and unique film (which is really saying something). The 98% of critics who praised this bizarre Oscar-winner about a disillusioned bureaucrat whose wild daydreams begin to come true especially admired its cheekily comic twist on more dour, Orwellian themes.
Close Encounters Of The Third Kind (1997) - 94%
In Steven Spielberg movies, you may find aliens that are kind (E.T.) or volatile (War of the Worlds), but the visitors from Close Encounters of the Third Kind lie somewhere in the middle. As its 94% RT score will show, this fantastic tale — with timeless special effects and one of John Williams' best Spielberg movie scores — "is important" and really "means something."
The Day The Earth Stood Still (1951) - 95%
At its best, science-fiction is used as a valuable tool for reflecting on our current society or delivering a much-needed message, and one of the smartest and most influential examples to come out the 1950s' B-movie era is The Day the Earth Stood Still. Even modern critics that contributed to its 95% score on RT regard this story of an alien (Michael Rennie) and a robot addressing the human race with an urgency for peace as a timeless classic of great importance, perhaps now more than ever.
The Endless (2017) - 92%
At 92% on RT, The Endless remains the highest-rated film yet by the inventive filmmaking duo of Aaron Moorhead and Justin Benson, who also lead the cast as brothers revisiting the cult they escaped from years ago. Without giving too much away, if you are a fan of time loop movies, you do not want to miss this one.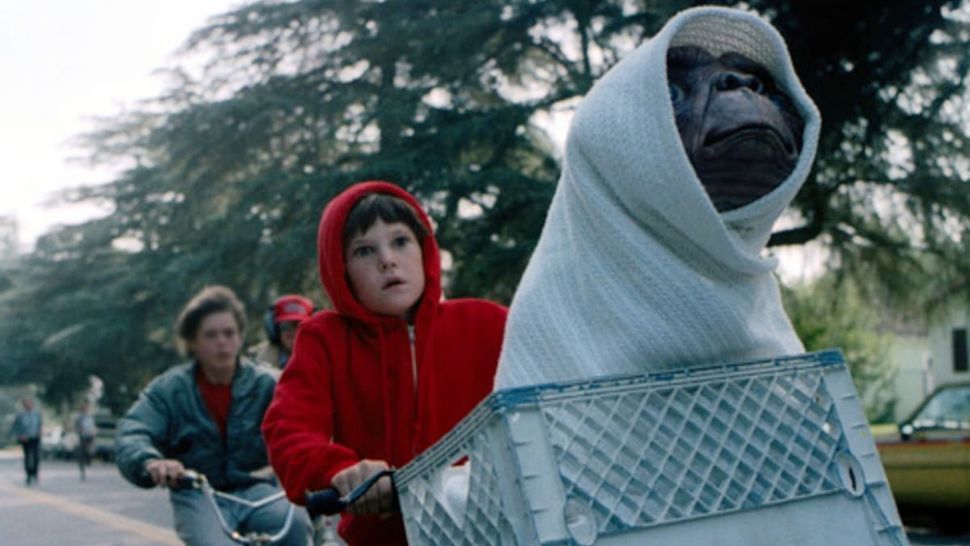 E.T. The Extra-Terrestrial (1982) - 99%
While most films about aliens involve human beings suffering a tragic fate at the hands of malevolent creatures, E.T. the Extra-Terrestrial is an entirely different breed (even if the original idea for it was much darker). Steven Spielberg's story of a lonely boy befriending a lost creature from another planet captured the hearts of critics (99% on RT) and audiences alike, and still inspires people of all ages to this day.
The Fly (1986) - 93%
The key to a great movie remake is to take the original concept and twist it in a way that makes it stand firmly on its own, and David Cronenberg's reimagining of the 1958 sci-fi classic, The Fly, is a quintessential examples. With a 93% critic score and an 83% audience score on RT, this terrifying romantic tragedy about a scientist (Jeff Goldblum) slowly transforming into a fusion of man and insect will surely leave you afraid, very afraid.
Forbidden Planet (1956) - 96%
Not many people realize this, but Forbidden Planet is actually an epic, high-concept, sci-fi retelling of William Shakespeare's The Tempest. Perhaps that is why this story about a crew of space travelers who find a world inhabited by only a doctor and his daughter is still so highly acclaimed to this day, boasting a 96% on RT, currently.
Ghost In The Shell (1995) - 95%
At 95% on RT, Ghost in the Shell is one of the most acclaimed Japanese anime films of all time. The story of a cyborg who begins to ponder her own humanity while tracking a man who hacks the brains of part-human, part-machine hybrids is an astonishing visual treat and may be more relevant today than ever.
Godzilla (1954) - 93%
Truly the king of the monsters, Godzilla is the face of countless classics — only a few of which have exceeded 90% on RT, including the one that started it all. Originally called Gojira, what has earned Ishirô Honda's seminal blockbuster a 93% on RT is not just its hair-raising, larger-than-life thrills, but its post-war social commentary.
Gravity (2013) - 96%
Alfonso Cuarón won his first Best Director Oscar for this intense Sandra Bullock movie that proves you do not necessarily need nefarious otherworldly creatures to make outer space terrifying. Yet, it was mostly its immersive cinematography and seamless special effects that earned Gravity a 96% on RT out of 362 reviews.
Her (2013) - 94%
It barely seems fair to call Her a science-fiction movie, because humans have become so attached to technology that the idea of falling in love with an AI is not so far-fetched. Perhaps that is why 94% of critics on RT found themselves so moved by the romance between Joaquin Phoenix's divorced love letter writer and Scarlett Johansson as his digital personal assistant, in writer and director Spike Jonze's not-too-futuristic, Oscar-winning dramedy.
The Host (2007) - 93%
Not to be confused with 2020's Host — which is actually one of a few horror movies above 90% on RT — this creature feature would also count as one of the best Korean horror movies in recent memory, let alone of all time. Boasting an impressive 93% on RT, The Host proves that Academy Award-winning Parasite director Bong Joon-ho is, among many other genres, also a master of sci-fi.
Invasion Of The Body Snatchers (1978) - 92%
While the first (of many) cinematic retellings of Jack Finney's seminal, paranoia-fueled short that remains the highest rated adaptation so far, this 92% rated version is one of the most celebrated thrillers of the 1970s. Also one of Jeff Goldblum's best movies, if there is anything that Phillip Kaufman's Invasion of the Body Snatchers specifically has over the original 1956 classic it's a bolder approach to its bleak concept and hopeless tone.
The Iron Giant (1999) - 96%
One of the most underrated animated movies of its time — with underwhelming box office returns to prove it — The Iron Giant is, luckily, remembered today as a smart, heartwarming, and thrilling classic, with an impressive 96% RT score and 90% audience rating to show for it. Vin Diesel gives one of his best performances as the voice of the titular, gargantuan extra-terrestrial robot in the film that paved the way for director Brad Bird to become one of Pixar's greatest icons.
Looper (2012) - 93%
Rian Johnson is a master of subversion — not just in how he crafts stories that keep audiences on their toes, but in the way he turns a certain genre on its head (such as film noir) by fusing it with an entirely different genre (such as sci-fi), like he does with Looper. Most of the 93% of positive critic reviews on RT agree that its already amusing concept — a mafia hitman (Joseph Gordon-Levitt) wrapped in a cat-and-mouse game with his future self (Bruce Willis) — is elevated by its top-notch performances.
Mad Max: Fury Road (2015) - 97%
It is rare when the fourth installment of a decades-old franchise ends up being its most acclaimed chapter among both critics and audiences, but with a 97% critics score and 86% audience rating, that is the case for Mad Max: Fury Road. This dazzling, non-stop trek through a surreal desert landscape sees Tom Hardy and Charlize Theron at their best, and fully realizes George Miller's maddening post-apocalyptic vision, making it the best of the Mad Max movies, easily.
Metropolis (1927) - 97%
If you have ever been curious about getting into silent films, a good choice to start would be Fritz Lang's visually stunning, highly influential utopian drama. Even though H.G. Wells himself did not seem to care for it in his New York Times review, Metropolis has a fresh 97% rating out of 138 critic reviews and a 92% audience score that solidifies it as one of sci-fi cinema's finest, nearly a century later.
Repo Man (1984) - 98%
While Repo Man was certainly not a hit when it was first released — it only made $129,000, according to Box Office Mojo — it is now regarded as one of the most underrated films of 1984. Certified fresh on RT with a 98% score, the bizarre satire stars Emilio Estevez as a punk-turned-repossession agent pursuing a Chevrolet Malibu that he discovers is carrying something truly out-of-this-world.
The Road Warrior (1981) - 95%
While the original Mad Max had some amusing sequences and served as a fitting backstory for the titular anti-hero, the sequel is the film that would come to visually and tonally define the franchise and most post-apocalyptic thrillers to follow. Critics like Roger Ebert recognized that The Road Warrior is relatively thin on plot, but grand in magnetic, high-energy action, resulting in 95% on RT — making it the second highest-rated in the franchise below Fury Road.
Snowpiercer (2013) - 94%
Rarely has the post-apocalyptic genre ever been so brutal, so claustrophobic, so imaginative, and thought-provoking than with Bong Joon-ho's electrifying adaptation of Jacques Lob and Jean-Marc Rochette's graphic novel. Chris Evans gives one of his best performances as a caboose passenger leading a revolt against the wealthy inhabitants of a self-sustaining bullet train in an uninhabitable Earth in the 94% rated Snowpiercer.
Stalker (1979) - 100%
Andrei Tarkovsky was an artist of extraordinary talent, from the stunning scope of his films' visual aesthetic to the depth of their highly audacious stories. The movie considered his magnum opus — backed by a perfect score on Rotten Tomatoes — is Stalker, which is a transfixing odyssey through maddening darkness in pursuit of one's greatest desires.
Star Trek (2009) - 94%
The highest rated installment of the Star Trek movies on Rotten Tomatoes is not the one you might have assumed. J.J. Abrams' 2009 reboot, starring Chris Pine as Captain James T. Kirk and Zachary Quinto as Spock, has a stellar 94% rating and is one of just two to fall within the 90% - 100% range.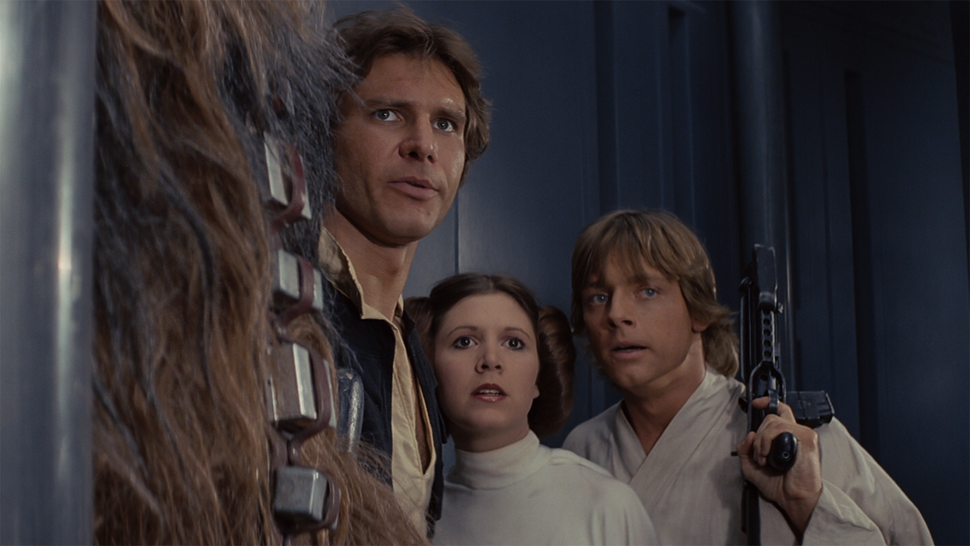 Star Wars: Episode IV - A New Hope (1977) - 93%
With the release of an ambitious, wide-scale, interplanetary adventure unlike anything the world had seen before, George Lucas changed the world of cinema as we know it forever. The very first chapter of the Star Wars saga (in order of release, that is), sits at a 93% critics score and a 96% rating among audiences on RT, only further proving its stunning appeal.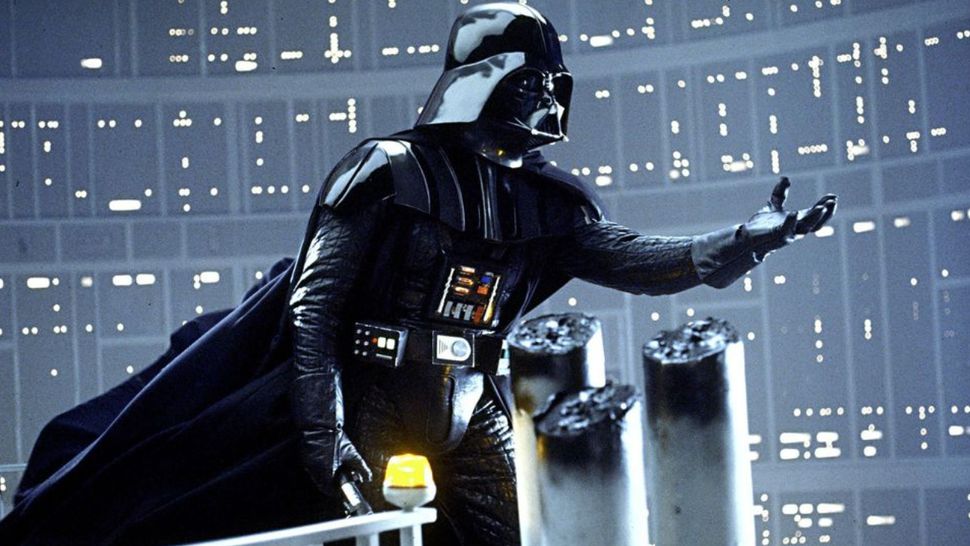 Star Wars: Episode V - The Empire Strikes Back (1980) - 94%
Critics and audiences are in pretty close agreement over what is the best Star Wars movie. Certified fresh at 94% with 97% of fans showing their love on RT, The Empire Strikes Back remains one of the quintessential examples of how well a sequel can surpass its predecessor.
Star Wars: The Force Awakens (2015) - 93%
Continuing a saga as revolutionary and widely worshipped as the Star Wars franchise is no easy task, but director J.J. Abrams pulled it off in the eyes of critics and most fans. Star Wars: The Force Awakens — which brings back fan favorite characters and introduces new ones — may only have an 85% audience score, but with a 93% critic rating, is tied with A New Hope as the series' second-highest rated film on RT.
The Terminator (1984) - 100%
Some fans of James Cameron's time-spanning, technophobic franchise may agree that Terminator 2: Judgment Day is the best of the series, but that is not what the stats say. The terrifying cat-and-mouse game that started it all and made Arnold Schwarzenegger a massive star, The Terminator, earns a rare 100% on RT.
Wall-E (2008) - 95%
There are so many great Pixar movies, that it is hard to choose which one deserves to be called the best, but there is a strong case to be made for the 95% rated Wall-E. One-part dialogue-free one-man show, one-part heartwarming romance, and another part bold, foreboding satire, this story of a cute little robot tasked with cleaning up a desolate earth gives you a lot to think about and even more to feel.
Do you agree with the critics that these are the best sci-fi movies cinema has offered yet?
Your Daily Blend of Entertainment News
Jason has been writing since he was able to pick up a washable marker, with which he wrote his debut illustrated children's story, later transitioning to a short-lived comic book series and (very) amateur filmmaking before finally settling on pursuing a career in writing about movies in lieu of making them. Look for his name in just about any article related to Batman.