Once upon a time during my teen years, I stumbled across a charming, dramatic, colorful Australian ballroom-dance movie that I simply couldn't get enough of. Before Romeo + Juliet and Moulin Rouge came Strictly Ballroom, the first film in what would come to be known as The Red Curtain Trilogy. The memory of my first viewing of Strictly Ballroom is vague and mixed with so many other memories of watching any movie I could get my hands on as a kid. What I do remember was buying the tape and insisting to people that it was a must-watch. Trying to describe the film accurately was another story, as there really isn't any movie that's comparable to this little film. A decade and a half later, I feel the exact same way. While Baz Luhrmann has gone on to carve his niche in Hollywood with bigger-budget films like Romeo + Juliet and Moulin Rouge, his film career kicked off when he adapted this play about a rule-breaking ballroom dancer into a dramatic, romantic, stylistic film.
Strictly Ballroom follows Scott Hastings (Paul Mercurio), a ballroom dancer with the urge to create new steps rather than conform to the traditional rules within the competitive ballroom dancing industry. He receives resistance from everyone, including his dance instructor mother, his fellow dancers, and the judges of the upcoming Pan-Pacific ballroom championship. When his dance partner, Liz, gets fed up with Scott's unpredictability on the dance floor and drops him as a partner, Scott decides to partner up with "ugly-duckling" beginner dancer Fran (Tara Morice). Fran turns out to be one of the few people who believe in Scott's vision of new steps and the future of dancing. Scott, in turn, sees Fran's potential to be more than just the girl who sweeps up after class, and together the two set out to prove to everyone wrong.
While the story itself is your standard variety Cinderella tale with a ballroom dancing twist, Luhrmann adds humor and some theatrical flair to it to keep the story moving along. It all builds up to a conclusion that is familiar and at the same time, not entirely predictable.
Strictly Ballroom is a tale of being fearless and passionate when going through life and being willing to risk it all for the sake of something you love. The motto, which is also included on Baz Luhrmann's production company's crest, is "A Life Lived in Fear is a Life Half Lived." The message comes through in the story, but it also resonates in the film itself, which is a fair introduction to Luhrmann's fearless approach to filmmaking. His vision of how a story should be told has its own unique style and texture. From the make-up and costumes to the staged way certain scenes play out -- and, as always, his excellent use of music and color -- Baz Luhrmann's underrated dance film is still a must watch for anyone looking for an exciting, charming feel-good dance movie with a positive message about living life without fear. The Strictly Ballroom Special Edition DVD comes with a number of bonus features, most of which were included on the film's previously released DVD. The audio commentary featuring Baz Luhrmann, production designer Catherine Martin, and choreographer John O'Connell hasn't been updated from the previously released version, however if you're interested in hearing some of the details about the movie and what went into the making of it, it's definitely worth checking out.
The 3-D Gallery consists of still-shots of the film's production. The feature is narrated by Baz Luhrmann, and while it's not very long, it does offer a few tidbits of information, including their attempts to market it properly to an American audience.
"Samba to Slow Fox" is a featurette that includes interviews with actual ballroom dancers and footage from competitions. The video seems fairly old, and I thought the whole thing was a little bit weird, but it's definitely insightful and should appeal to anyone interested in a glimpse at Australian ballroom dancing.
Finally, the brand new feature that's been put together for this special DVD is "Strictly Ballroom: From Stage to Screen." The documentary features Baz Luhrmann and his collaborators as they discuss what went into turning the play into a movie and getting it made. It's definitely worth checking out if you're a fan of this movie and want to see how it came to be.
I own the previously released Strictly Ballroom DVD set, and I think I prefer the Scott/Fran romantic cover of the earlier release to the Special Edition's cluttered cover, which features a determined (borderline angry-looking) Paul Mercurio surrounded by other characters and images from the movie. I'm also not sure that I can advocate repurchasing the film on DVD if you already own it, as the only additional feature on the "Special Edition" is the "Stage to Screen" documentary. It's definitely worth watching, and the Special Edition is the one to own if this is your first purchase of the DVD. However, if you already own Strictly Ballroom on DVD, borrow or Netflix the Special Edition to catch the documentary.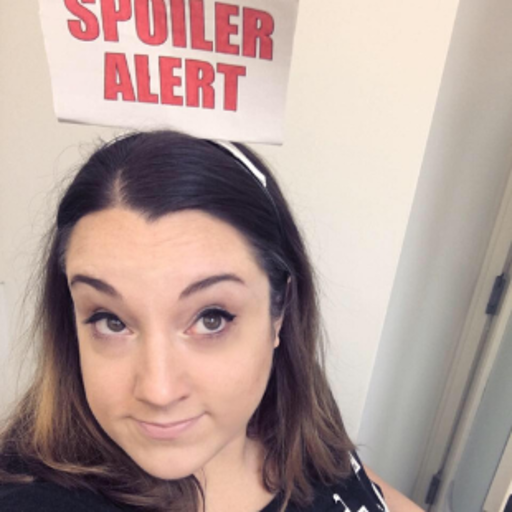 Assistant Managing Editor
Kelly joined CinemaBlend as a freelance TV news writer in 2006 and went on to serve as the site's TV Editor before moving over to other roles on the site. At present, she's an Assistant Managing Editor who spends much of her time brainstorming and editing feature content on the site.