10 Video Game Reboots We Should All Quietly Forget About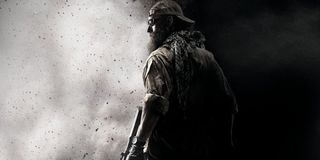 Loads of games series are worthy of a resurrection but, sometimes, those new takes on old favorites do more harm than good. Here's our list of the 10 reboots that we'd all be better served to simply forget.
More often than not a poor reboot can be attributed to two main problems. The first of these issues is the fact that, if you're going to do a reboot, you better offer up something that's actually worth all of that pomp and circumstance. For a fan, there are few things worse than getting excited for the return of a beloved series only to discover that the 20XX model is dull or uninspired.
One of the only things worse than a mediocre reboot, though, is one that completely misses the mark. This happens when a developer either loses sight of (or never truly understood) what made a game so good in the first place.
Here's our list of the reboots that fell victim to these pitfalls and several others, making for a collection of games that are probably better left forgotten than free to tarnish the series they attempted to revitalize.
Altered Beast 2005
The original Altered Beast was a bad game, but it was a visual marvel for its day and came packed in with a console, so it's often fondly remembered. It turns out that a bad game also makes for a bad remake, as the 2005 iteration of Altered Beast suffered from many of the same problems as its predecessor. Guiding your character from point A to point B may have been fine for a side-scroller but, in the age of the PS2, running through environments and mindlessly bashing enemies while fighting an even fiercer fight against a terrible camera just doesn't fly. Altered Beast was repetitive, dull and enemy AI was almost non-existent. Considering how cruddy the original was, you would have thought the series had nowhere to go but up. That is, sadly, not the case.
Alone in the Dark
The fifth game in the Alone in the Dark series, the 2008 version of the game didn't stack up to some of the earlier iterations, which helped kick start the entire horror genre. Alone in the Dark suffered from loads of technical issues and a messy UI and boasted a lot of interesting ideas that were simply poorly executed. In short, the game felt rushed, which doesn't make a heck of a lot of sense for a reboot. There's no hurry with these kinds of games, so why not take the time to do it right? A PS3 version called Alone in the Dark: Inferno eventually released and addressed many of the earlier version's shortcomings, proving that a bit more time in the oven would have made for a far superior game.
Final Fight Streetwise
A reboot of a classic arcade beat-em-up sounds great on paper, but not if the final product proves to be just as thin as the paper it's been written on. Final Fight Streetwise promised to reboot a beloved genre for the PS2-era and instead helped keep it buried for years to come. Boasting a one-player campaign that featured a few interesting spins on the brawler formula, Streetwise's cooperative mode was little more than a mindless button-masher that actually removed those new mechanics that helped keep the campaign from being a total pain. In an attempt to bolster the single-player offerings, you could take part in a variety of mini-games that ranged from uninspired to mind-numbingly frustrating. Thankfully, the PS3/Xbox 360-era came along and developers were able to nail the brawler formula far more gracefully with loads and loads of smaller downloadable titles like Scott Pilgrim vs. the World.
Duke Nukem Forever
Mention terrible reboots nowadays and Duke Nukem Forever is likely the first thing to jump to many folks' mind. Popping up about a decade following Duke Nukem 3D, Forever was thought to be lost forever in development hell, changing hands between something like four studios over the course of its tortured inception. On a quest to save Earth's women from a bunch of alien invaders, everything that made the old Duke Nukem games so memorable is poorly implemented here. Along with being horribly misogynistic at times, the shooting was a snoozefest, the levels were basic and the jokes amounted to what you'd find written on a note passed during study hall between a couple of horny freshmen. Oh, and then there were the bugs and random glitches that had no business being in a game that was so damn simplistic in the first place.
Bomberman Act Zero
I hope whoever thought that the Bomberman series needed a gritty reboot has since left the games industry, because there are few miscalculations in the entire industry as poorly conceived as this 2006 tragedy. They took a bright, colorful and lighthearted party game and set it in a dystopian future filled with insanely uneven AI and crappy hit detection. Despite having terrible graphics and recycled environments, Act Zero also boasted horrendous load times that managed to slow down the already tedious process of simply playing this terrible, terrible game.
Medal of Honor
The Medal of Honor series returned with a whimper rather than a bang in 2010 with a reboot that simply didn't provide the exciting shooting experience FPS fans had come to expect. In a post Modern Warfare world, you've got to bring your "A" game to this genre, and Medal of Honor simply did not deliver. Unfortunately, there was a huge marketing push behind this particular reboot, which got folks' expectations up even higher. When the final product was only mediocre, Medal of Honor joined the list of series that would have probably been better off left in the past.
Bionic Commando
This is another one of those reboots that was wildly divisive. Some said it was a steaming pile while other found something to love in its high-flying shooting antics. A reboot of an NES classic, the 2008 version of Bionic Commando actually did a pretty good job of nailing the grappling and swinging controls and, when it worked best, you were left feeling like Spider-Man with a gun. Unfortunately, some frustrating level design, iffy controls, a tacked on competitive multiplayer and a ludicrous story that actually tries to give your bionic arm meaning provided too many marks in the negative column to make this one a winner.
Sonic The Hedgehog
Princess Elise has been kidnapped and it's Sonic and Co.'s job to save the day. Here's the problem: The team responsible for this 2006 reboot forgot that speed and tight controls are the most important thing when developing a Sonic game, and neither of those aspects were present in this ill-advised spin on the classic formula. Throw in some terrible load times, frustrating glitches, a scream-inducing camera and a bizarre romance budding between a human woman and a pipsqueak blue hedgehog and you've got yet another Sonic game that left series fans so, so, so diappointed.
Thief
Here's the thing about the 2014 Thief reboot: It's not a particularly bad game, it's just not a very good Thief game. Set in "The City," you take on the role of Garrett, a master thief who, while stealing from the rich, gets swept up in a tale of espionage that never really gets off the ground. Since the narrative has always been one of the Thief series' strongest points, that's a pretty big bummer. And while you've got all of the best Thief tricks like hiding in shadows, choosing your own path to victory and utilizing various gadgets to distract or incapacitate enemies, the questionable map layouts usually led to frustration and botched plans. A decent enough stealth game, the Thief reboot just didn't feel like a Thief game.
SimCity
One of the more recent meltdowns in gaming history, the launch of the 2013 SimCity reboot made loads of headlines, though always for bad reasons. Sure, you're able to evolve a city utilizing resource management and creativity, but loads of technical issues and infuriating DRM made the game practically unplayable at launch. Gamers were furious to discover that you could only play SimCity online, you were forced to deal with random neighbors' cities and their effect on your own and, for no reason anyone could nail down, your space was far more limited than in previous versions of the game. It was kind of wild to see pretty much the entire community united in disgust for a single publisher/developer and their questionable decisions.
Your Daily Blend of Entertainment News
Staff Writer for CinemaBlend.