Neverwinter Coming To PlayStation 4 Next Month, Get The Launch Details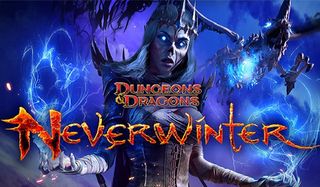 It was announced just a few weeks ago that _Neverwinter _would be making the jump to PlayStation 4, and now it looks like gamers have only a few more weeks to wait before they can get their hands on the popular free-to-play MMORPG.
Perfect World Entertainment and Cryptic Studios announced today that Neverwinter will arrive on PlayStation 4 come July 19. If you're willing to fork over a little cash, though, you can get a bunch of in-game goodies and a week head start beginning July 12.
When _Neverwinter _launches on PlayStation 4, it will arrive up-to-date with the PC and Xbox One versions of the game. That means you'll be able to dive into the core game and all nine expansions free of charge, with a tenth expansion coming down the pipeline. A free-to-play affair, you can drop real-world money on buffs, cosmetic items and the like, but the actual gameplay won't set you back a penny.
If you can't wait until July 19 to explore the world of Neverwinter, you'll be able to pick up an Onyx Head Start Pack for 20 bucks that, among other things, grants access to the game starting July 12. The Onyx Head Start Pack boasts several digital goodies, including a Fragile Onyx Weapon Pack, an Onyx Keyring with 20 enchanted keys, an Adventurer's Helper Pack, Graycloak's Legacy weapon, an Onyx Horse mount and "The Onyx Adorned" title.
When the game launches, you'll have the ability to choose from any of the game's races and classes before adventuring up and down the famous Sword Coast. Dungeons & Dragons fans will get a big kick out of Neverwinter, with the ability to visit iconic locations, meet legendary characters from D&D lore and slay monsters from the popular pen and paper game.
Perfect World Entertainment also announced that Star Trek Online will arrive on consoles in the coming months, and I had the opportunity to tinker with both games during E3 2016. I already spilled the beans on my Star Trek Online console experience, and I was equally impressed by Neverwinter. The game looked great on the PlayStation 4 and used the controller wisely. According to Perfect World, the touchpad will come into play in the final build and Party Chat integration is already ready to roll.
What I liked most about Neverwinter was that it felt more action-heavy than many MMOs. Maybe that was the effect of having a controller in hand as opposed to a mouse and keyboard, but aiming and firing spells as a gnome warlock felt more like I was playing a third-person RPG rather than your typical clicky-clicky online romp.
My time was brief, but the areas I explored were as varied as the baddies I faced, and settlements, encampments and the like were peppered throughout.
If you're looking for a game to help you get through the summer and beyond, Neverwinter might be worth checking out on the PS4 when it finally arrives next month.
Staff Writer for CinemaBlend.
Your Daily Blend of Entertainment News
Thank you for signing up to CinemaBlend. You will receive a verification email shortly.
There was a problem. Please refresh the page and try again.