Pokemon Go Might Not Be Safe Enough, According To A UK Charity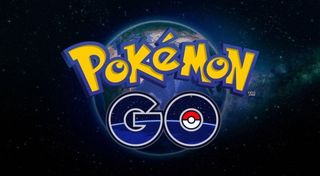 (Image credit: Nintendo)
The National Society for the Prevention of Cruelty to Children, a U.K., organization that usually shortens its name to NSPCC, has issued some statements regarding the safety of Pokemon Go. They feel as if Niantic needs to do more to secure the game from having kids access unsafe places.
Engadget is reporting that the NSPCC feels as if Pokemon Go leads kids toward far too many unsafe places and locations, such as sex shops and the Hell's Angels biker club. Peter Wanless, the chief executive for the NSPCC, commented about Niantic needing to up the safety measures, stating...
They believe that certain locations need to be prohibited from being added to Pokemon Go or to add a safety measure that makes it child-friendly, removing adult locations from the app.
The article points to several incidents that have occurred that tangentially involved Pokemon Go, such as the recent robberies, where four men in a BMW scouted around town and waited for youngsters to enter areas searching for Pokemon before robbing them at gunpoint.
Realistically, I have no idea how Niantic could do anything to prevent people from taking advantage of an app and committing crimes that have existed long before video games and BMWs have been around.
The NSPCC wants security and reporting functions, notes the article. They want it where parents or concerned adults can report a location and Niantic could review the report and possibly remove that location from the game or tag it as "dangerous" or "hazardous". These locations would then be added to a kid-friendly mode in Pokemon Go so parents wouldn't have to worry about their kids venturing to those locations.
Wanless goes on to state...
Part of Wanless' concerns seem to be accumulated from some of the sensationalized media reports going around considering that Pokemon Go isn't even available as an official app in the United Kingdom yet. Anyone playing the game over there is doing so without official support and have acquired it through third-party means. So technically Wanless has no idea how the officially supported app tags and arranges content in the U.K.
It would be inane for Niantic to start taking in criticisms about locations appearing in an app where they have yet to officially release the app in that region.
Additionally, some users are reporting that you don't actually have to go into each of the shops to gain items or Pokemon from those shops. So it's not like kids actually have to go into every strip bar in town to get whatever items might be located near them. However, it will be interesting to see if Niantic takes these suggestions to heart and add an adult mode that allows people access to every location in Pokemon Go, or a kid mode that restricts every location that isn't approved by their parents.
Your Daily Blend of Entertainment News
Staff Writer at CinemaBlend.
Your Daily Blend of Entertainment News
Thank you for signing up to CinemaBlend. You will receive a verification email shortly.
There was a problem. Please refresh the page and try again.