Rainbow Six: Siege Is Getting A New Season Pass, Here's What You Get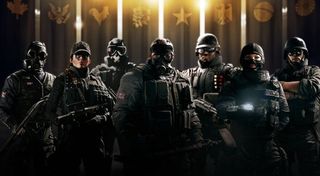 (Image credit: Ubisoft)
Ubisoft has been unleashing new content all throughout the year for Rainbow Six: Siege. The game has managed to keep its player base and even extend engagement, which his unheard of for most retail releases. Well, they have a new season pass for the game and you get all new stuff for year two.
Gamespot is reporting that Rainbow Six: Siege will be receiving a "Year 2 Pass". This will be the second season pass for the game following up on what was available when gamers were able to purchase Rainbow Six: Siege a year ago.
According to the article, the second season pass will be £24.99 for the PS4, which translates to $31 in USD, and it will be £23.99 on the Xbox One, which translates into $29.99 in USD. I don't know if pricing will be varied per platform here in North America, but $29.99 sounds about right as far as season pass prices are concerned.
However, for a game that offers free maps, one would inevitably wonder what exactly will you get in the season pass for $30? Well, they plan on extending the content expectations for seasons to come. The items are listed below.
_Year 2 Operators and Bonus DLC _
8 new Year 2 operators across 4 seasons
8 exclusive headgear customizations
8 exclusive uniform customizations
R6 Carbon charm
600 R6 Credits to purchase in-game content
_VIP Perks _
7-day early access to each season's new Operators.
10% discount in in-game shop
5% Renown boost to unlock in-game content faster
2 extra daily challenges
So in the season pass, you gain access to eight new "Year 2" operators in Rainbow Six: Siege, which spans the likes of four seasons. You gain access to eight headgear customizations for the operators, eight new exclusive uniform customizations, a Rainbow Six carbon charm, and 600 credits to purchase in-game content.
For those that purchase the season pass, they will automatically gain the VIP membership bonuses so long as they purchase before February 7th, 2018. It's designed to give gamers an incentive for picking up the second season pass as quickly as possible.
It will be interesting to see how the community generally takes a second season pass. In the case of games like Borderlands 2, there was so much DLC for that game that it extended beyond the season pass, and it left a lot of people angry because they were being sold the DLC pass that didn't gain them access to all the DLC. The question becomes: would people be less angry if a second season pass was made available that guaranteed them access to any remaining DLC released for the game? Gearbox Software's solution was basically to just make DLC packs available outside the season pass, so people who did buy the season pass were still forced to buy the extra DLC.
In the case of Rainbow Six: Siege, Ubisoft seems to be acknowledging that they will have a lot more content for years to come, and have upfront made it known that the second season pass will gain you access to this content. In theory, the backlash shouldn't be bad, but you can never really know until it's out there. Speaking of which, they didn't nail down a specific date when the content featured in the second season pass will launch, but the original season pass will no longer be available after today.
Staff Writer at CinemaBlend.
Your Daily Blend of Entertainment News
Thank you for signing up to CinemaBlend. You will receive a verification email shortly.
There was a problem. Please refresh the page and try again.