Pokemon Go Is Getting A Bunch Of New Pokemon, Get The Details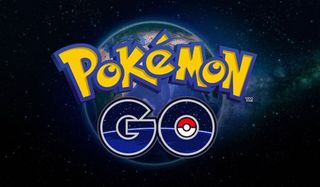 If your Pokemon Go roster is full and you haven't been out for a stroll in a while, the team at Niantic are looking to make you reconsider. Later this week, a whole bunch of new Pokemon will be dropped into the popular mobile game.
As the Pokemon Go app ventures deeper into the ever-expanding roster of pocket-sized monsters, fans will be excited to learn that a fresh crop of 80 new critters will be added to the game later this week. That's actually a rather hefty addition that should keep players all over the world getting back into their daily walking routines.
Niantic made the announcement official this morning in the form of a short but sweet trailer. The message here is pretty simple: Get ready to catch even more monsters in Pokemon Go.
For those of you who love your Poke-lore, this week's additions include the likes of Chikorita, Totodile and Cyndaquill, which hail from the Johto region of Pokemon Gold/Silver. The best part is that you'll actually be able to catch these new critters in the wild, according to a report from The Verge. Previous updates were quite a bit smaller and, staying true to the game world, the only way you could get them was to hatch them from eggs. Since the Gen 2 Pokemon being added this week could be found roaming around in Pokemon games, that's exactly where they'll be in Pokemon Go.
Niantic promises that "the search continues" in the announcement trailer, but all of those new Pokemon are only one part of the upcoming update. New evolutions will also be made available, as well as new encounter gameplay, new berries to collect and even new avatars and an expanded wardrobe to help personalize your character.
While we don't know what that "new encounter gameplay" might be, we kind of wonder if some Pokemon will require some additional gameplay elements to capture. We certainly wouldn't be against more varied ways to catch em all.
As for those berries, there will be two new additions to your inventory, and Niantic has announced that one of them will slow down the Pokemon you're trying to capture. For those of you who have tried to snag a 'Mon that bucks and swoops every two seconds, that'll probably come as a welcome addition to your arsenal.
The latest update promises that Niantic is constantly working on the game, with Pokemon Go planned to heap on new content for years to come. The latest buzz points toward trading and competitive play being dropped in soon, so here's hoping that gets added in time for convention season.
Your Daily Blend of Entertainment News
Staff Writer for CinemaBlend.
Your Daily Blend of Entertainment News
Thank you for signing up to CinemaBlend. You will receive a verification email shortly.
There was a problem. Please refresh the page and try again.