A Classic Nintendo Title Is Coming To Switch And 3DS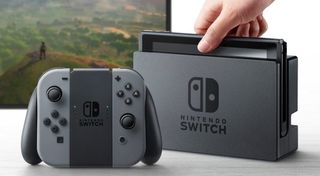 Nintendo seems to be working hard (and fast) to rectify the initial launch line-up of the Nintendo Switch as quickly as possible. One way they're doing this is by blitzing announcements for a number of classic and indie games coming to the Switch, including a classic console title.
Destructoid is reporting that Blaster Master Zero is making a return to form in North America and Europe on March 9th for the Nintendo Switch and the Nintendo 3DS. The game will be a launch title for the Nintendo Switch over in Japan. It's just literally one week removed from the global launch of the Switch, so it's practically a launch title for all intents and purposes.
The game is being made by Inti Creates and will be a re-imagining of the original Blaster Master from Sunsoft for the NES, the classic side-scroller from back in the late 1980s. They mention in the Destructoid article that the game will be similar on both 3DS and the Switch, save for the Switch having access to HD rumble and a new cooperative mode that allows two people to play via a single Switch using the left and right Joy-Con controllers.
The original game was a side-scrolling, platform shooter. Players maneuvered through various levels, collecting power-ups and blasting down enemies in a mobile tank with vertical thrust. It was a little like Metal Slug before Metal Slug was a thing. The gameplay design was very similar to the old Mega Man games. Back in 2010 Sunsoft released Blaster Master Overdrive as a WiiWare title for the Nintendo Wii, one of the many games that went unnoticed on the system.
The gameplay from Blaster Master Overdrive was largely the same as the original NES title but with improved graphics, music and effects.
This newest game, however, isn't trying to be some super edgy, hardcore, gritty re-imagining of the classic, it's basically an actual spiritual successor to the NES classic. A trailer gives you a look at the gameplay mechanics, levels, graphics and the 8-bit inspired OST for Blaster Master Zero.
Gameplay wise it looks really solid. Instead of going for the smoother, more nuanced mechanics featured in games running on the latest game engines, Inti Creates appears to have gone back old-school, focusing more on classic pixel-based controls and a lot of retro-inspired levels.
In addition to going around blasting down enemies in the tank, there's also the added ability to get outside of the vehicle and run around in an eight-direction shoot-'em-up environment, not unlike EA's classic Jungle Strike, which featured a similar mechanic.
This obviously isn't going to be a console seller, but it will give gamers who purchase the system the first month out an opportunity to flesh out their library with some classic titles.
Blaster Master Zero will be available on March 3rd in Japan, and will launch on March 9th in North America and Europe for $9.99.
Staff Writer at CinemaBlend.
Your Daily Blend of Entertainment News
Thank you for signing up to CinemaBlend. You will receive a verification email shortly.
There was a problem. Please refresh the page and try again.