PS4 Games Are Being Added To PlayStation Now, Get The Details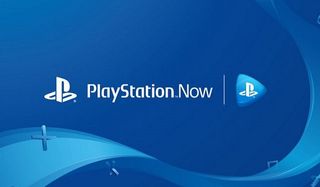 Sony's PlayStation Now service is about to take a huge step forward, with PlayStation 4 games gearing up to be added to the streaming service later this year.
Up until now, the PlayStation Now service was a good way to play a wide library of games so long as you didn't mind a monthly subscription and being limited to last-gen titles. The latter is about to change, though, as, over on the PlayStation Blog, Sony has announced plans to inject PS4 games into the service in 2017.
As a reminder, PlayStation Now allows for game streaming via either your PlayStation 4 or PC so, once this latest crop of games gets plugged into the service, gamers across both platforms will have more, and more current, options than ever before.
Sony's pretty big on throwing around numbers when it comes to the PlayStation Now service. And they probably should be, seeing as how they have nearly 500 games included in the service. In other words, for folks willing to fork over around $20 a month, you gain unlimited access to all 500 of those games, streamed directly to your PlayStation 4 or PC. Trophies, save files and the like work just like they would if you actually owned the titles yourself.
The one major component missing from the service was PlayStation 4 games, but apparently that won't be the case much longer. As the announcement points out, these new offerings from Sony's latest console won't require an additional fee or anything like that, but will instead be part of your standard monthly subscription. Unfortunately, Sony has yet to announce which titles, or even how many, will be part of the initial PS4 roster getting added to the PlayStation Now service. We feel pretty confident that some early hits on the PS4 will make the initial cut, so don't be surprised if you see games like Killzone: Shadow Fall, inFamous: Second Son or even Knack available in the early goings. Those are just speculation, though, so don't quote us or anything.
In order to prepare for the full rollout, Sony will be running a beta for the service in the "next few weeks." Rather than cast the net out to PS4 users in general, Sony is instead focusing on folks who already use PS Now. They'll be selecting certain members of the streaming community to test out the PS4 games, so we expect to hear more about some of those initial offerings once the first batch of users get brought in. If you use PS Now, keep your eye on your email for a possible invitation.
Your Daily Blend of Entertainment News
Staff Writer for CinemaBlend.