Respawn Speaks On Why They Sold To EA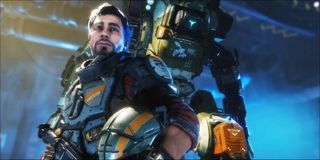 (Image credit: Respawn Entertainment)
One of the biggest stories of last week was Electronic Arts purchasing Respawn Entertainment. The news shot through the gaming industry like an electric shock wave, and it left many gamers asking "Why?". Well, Respawn spoke about why the head honchos decided to sell the company to EA.
In an interview with VentureBeat, co-founder of Respawn Entertainment, Vince Zampella explained...
In the FAQ on the Respawn website, Zampella had noted that the choice to join under the EA publishing label wasn't because the company was running out of money. Many had suspected that after Titanfall 2 got off to such a rough start that Respawn was about ready to call it quits and would need to be purchased to stay afloat. However, the FAQ squashed those rumors by saying that things were fine.
As noted in the quote above, Zampella is acknowledging that the team at Respawn wanted to make bigger, better games, so it was decided to join up with EA to work on bigger projects.
This move did not go down well with the hardcore gaming community because this buyout comes right on the heels of Electronic Arts just recently shutting down Visceral Games. At the time of the shut down Visceral was working on a Star Wars game under the direction of industry veteran Amy Hennig.
EA now has Respawn Entertainment working on another third-person Star Wars game under direction from industry vet Jade Raymond. How well it turns out is anyone's guess, but a lot of gamers are looking in on the project with wary eyes.
The big question is: What's to stop Respawn from turning out like Visceral?
For one thing, Respawn is now going to be under the microscope. Despite saying that EA will give the studio access to more resources (and likely DICE's coveted Frostbite game engine tools) there's going to be a lot of pressure to deliver big or end up in the studio graveyard alongside so many other studios that EA bought out.
In addition to the upcoming Star Wars game that Respawn is working on, the company confirmed that it's also working on the Titanfall franchise. Nexon is currently handling the free-to-play, MOFPS version of the game over in China and South Korea, so it's reasonable to assume that Respawn is back working on the threequel in the trilogy of games, Titanfall 3.
The company's second outing was somewhat sabotaged in an attempt by EA to undercut the market value of Activision's Call of Duty: Infinite Warfare by launching Battlefield 1 and Titanfall 2 directly ahead of its release, which actually did work. However, a lot of people were angry that Titanfall 2 was used as a sacrificial lamb to damage the market valuation of Call of Duty. Even still, strong (and positive) word of mouth and a dedicated community along with strong supporting effort from Respawn helped recover Titanfall 2's sales.
Regardless of what happened last year, EA is keeping Respawn busy, with another Oculus VR title in the works alongside the Star Wars game and the new Titanfall. So it seems like EA is making good on the $455 million deal to buy out the studio.
Your Daily Blend of Entertainment News
Staff Writer at CinemaBlend.