Nintendo Has A New President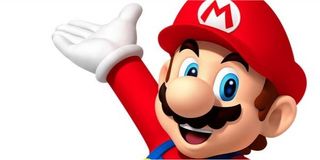 (Image credit: Nintendo)
It wasn't long ago that Tatsumi Kimishima was appointed as the head of Nintendo, taking the place of the late, great Satoru Iwata after his untimely passing in 2015. Well, Kimishima didn't stay in the place for long, and he has already stepped down as president of Nintendo, meaning that a new president has been appointed in his place.
Screenrant is reporting that, in a press conference which took place in Osaka, Japan, Nintendo announced that the new president of the company will be Shuntaro Furukawa.
Furukawa has been with Nintendo since the start of Pokemon for Nintendo's handheld devices and the television cartoon that followed soon after. Furukawa was supposedly instrumental in the development of one of Nintendo's biggest and most profitable franchises.
Furukawa will be accompanied by some additional underlings who will be promoted into executive roles, including Takashi Tezuka and Yoshiaki Koizumi.
Satoru Shibata will also be stepping down as Nintendo of Europe's president in order to take on the role as a member of the board of directors elsewhere in the company, as reported by Nintendo Everything.
Some people might see this as an odd move, Nintendo moving from a senior executive running the company to someone younger -- Furukawa is just 46-years-old. However, as pointed out in the Screenrant article, Satoru Iwata was just 42 when he first took over as president of Nintendo, and led the company through its most profitable era ever.
Unlike other console manufacturers, Nintendo has always prioritized entertainment values above executive courtesy. In that regard, it makes sense that someone who helped make the company billions with a property like Pokemon would probably be a good fit to lead the company forward. Iwata was also originally a developer at Nintendo, starting off with a variety of projects that helped put the Big N on the interactive entertainment roadmap.
I'm sure some people might be questioning why veterans like Eiji Aonuma or Shigeru Miyamoto weren't selected to run the company, but both creative geniuses have taken on mentorship roles within the company, helping the next wave of creative directors, artists, and designers find their voice. Miyamoto was helping to oversee the new generation of Super Mario games, such as Super Mario Odyssey, while Aonuma worked as an executive producer for one of the best selling games of 2017, The Legend of Zelda: Breath of the Wild. In fact, the game was so popular that at one point it had a surplus attachment rate to the Nintendo Switch due to a shortage of consoles.
According to Furukawa, he has plans on continuing Nintendo's traditions of being innovative and putting fun first and foremost at the top of the priority list. I imagine that many of Nintendo's executives wanted someone like Iwata leading the company and keeping things fresh and new as they prep to move into the next generation of gaming. I also imagine that they're hoping for another success like the Nintendo Switch and not a stinker like the Wii U, and when you have non-gamers in an executive role it's usually a toss up as to what sort of product they might greenlight next. In this case, we already know from Furukawa's pedigree that he has plans on pushing Nintendo forward just like he did when he came into the company to work on groundbreaking projects like Pokemon.
Staff Writer at CinemaBlend.