Here's What's Leaving Xbox Game Pass In June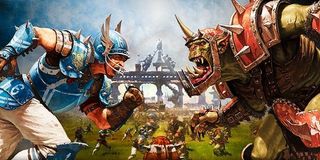 All good things must come to an end, and that now includes a collection of nearly 25 games currently available through Xbox Game Pass. If you want to get in some time with any of these offerings before they disappear, you'll want to act with a quickness.
Xbox Game Pass gives subscribers access to a boatload of titles for a monthly subscription. While new games are added on a regular basis, it has been stated from the beginning that the roster will be on a rotation basis. We can't be positive on this one, but it looks like an upcoming exodus reported by Gamespot will be the largest for the service to date. Come May 31, 24 games will be exiting the service. Only a handful of those games are Xbox One titles, with the remainder being from the Xbox 360 library. Here's a rundown of what's getting the ax.
Xbox One
Blood Bowl 2
Mad Max
Defense Grid 2
Xbox 360
LEGO Batman
Sam & Max: Beyond Time and Space
Same & Max Save the World
Age of Booty
BioShock
BioShock 2
BioShock Infinite
De Blob 2
Borderlands
Dead Rising 2: Case Zero
NeoGeo Battle Coliseum
Dig Dug
SoulCalibur
Final Fight: Double Impact
Golden Axe
Operation Flashpoint: Dragon Rising
Bionic Commando: Rearmed 2
Pac-Man Championship Edition DX
Bound by Flame
Sacred 3
Alex Kidd & Co.
XCOM: Enemy Within
This is to be expected with a subscription service such as Xbox Game Pass, but it's still a surprisingly large collection of game to get dropped all at once. Those are some pretty great Xbox One titles dropping off of the roster, and the Xbox 360 collection ain't too shabby, either. Borderlands leaving the service obviously stings a bit, as does XCOM: Enemy Within and the insanely addictive Pac-Man Championship Edition DX.
Still, the biggest hit has to be to fans of the BioShock series, as all three of its games are included in the list of exits. You'll have to excuse us for stirring the rumor pot a bit, but it seems odd that talk of a potential new BioShock game starts circulating and then all of the BioShock games suddenly drop off of Game Pass. A new game might give Take-Two good reason to want to pull the older titles off of a subscription service, especially if they think said new game might suddenly drive sales of the older titles in the collection. Again, this is 100 percent speculation, so don't be too disappointed if E3 comes and goes with no mention of BioShock: Land, Because We Already Did Underwater And Floating.
If you're interested in Game Pass, it's got a library of more than 100 games for $9.99 a month. Even with these games going, there's still a strong library available, in case you want to take Microsoft up on their seven-day free trial to see for yourself.
Your Daily Blend of Entertainment News
Staff Writer for CinemaBlend.