Madden NFL 19 Has A Release Date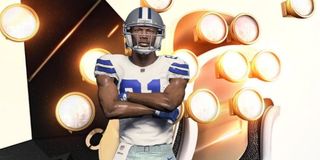 (Image credit: Electronic Arts)
Electronic Arts and the rest of the EA Sports division are already gearing up for the release of this year's Madden NFL 19, and the game is prepping for its big debut this summer to give PS4 and Xbox One gamers their annual dose of some good 'ole National Football League action.
Electronic Arts confirmed that the game will launch on August 10th, 2018 for the PlayStation 4 and the Xbox One. There will be three different versions of the game available, both digitally and physically, including the standard version that you will be able to purchase from local retailers and the Xbox Store and PlayStation Store.
Additionally, there's a Hall of Fame edition for Madden NFL 19, which will actually be available several days earlier than the vanilla version. You'll be able to get your hands on the Hall of Fame edition starting August 7th for both the Xbox One and the PlayStation 4. This version will come with six-time Pro Bowl player and the 2018 Pro Football Hall of Fame inductee, Terrell Owens, who will also be the cover athlete for the Hall of Fame edition.
There will also be pre-order bonuses available for the game, just like previous entries of the Madden NFL series. This includes gaining access to an Elite Player from a favored NFL team, along with gaining instant access to Gold Team Fantasy Packs as part of the Madden Ultimate Team mode. Those who pre-order the Hall of Fame edition will gain access to the Hall of Fame Legends in the MUT mode, along with an extra training pack and seven Gold Team Fantasy Packs.
Even more than that, there's an earlier access for those who aren't satisfied with the early access provided by the Hall of Fame edition. The earlier access will be available for those who pre-order the game while also having a subscription to EA Access, the earlier access version will allow you to gain access to the game five days earlier than those with early access, enabling you to play the game before anyone else on August 2nd for the Xbox One.
The game will still be developed by EA Tiburon, just like Madden NFL 18, and it will feature the enhanced Real Player Motion Technology that was first introduced in the Frostbite-powered version of FIFA 18. The technology was designed to give gamers more control over the players and more dynamic, realistic feedback on how to interact with other players on the field and more precision in executing plays.
It doesn't sound like Madden NFL's Longshot will be returning, which was a story-based, cinematic experience following a player in his journey to make the cut in the NFL, hoping to get drafted along with his best friend. According to the official website's feature page, EA Sports will be focusing on a revamped Franchise Mode, which will allow players to customize their plays to best fit their on-field style. There's also the return of Custom Draft Classes, which will also be coming back.
Players can look to get their hands on Madden NFL 19 starting August 10th, unless, of course, you get the early access version starting August 7th, or if you choose to go with the earlier access version through EA Access to play the game on August 2nd.
Staff Writer at CinemaBlend.
Your Daily Blend of Entertainment News
Thank you for signing up to CinemaBlend. You will receive a verification email shortly.
There was a problem. Please refresh the page and try again.