Microsoft Is Returning To Movies Anywhere Service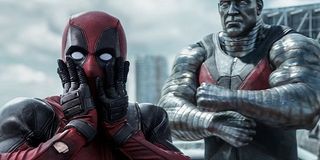 If Microsoft's break from the Movies Anywhere service last year has you bummed, we've got some good news. Not only has the service grown over the past nine months, but now Microsoft is back on board. So if you're using the Movies Anywhere service on, say, your Xbox One, you can now include any films or television shows you've purchased through Microsoft in your personal library.
In 2014, Disney introduced a service known as "Disney Movies Anywhere." The service allowed you to purchase Disney films and the like and store them in an online library. With their app, you could then watch your films through just about any device. The service is available through iTunes and Google Play, as well as rolled into services like Prime Video from Amazon, VUDU, and Fandango Now.
While Microsoft Movies and TV was originally included in this plan, it was announced last September that they were officially splitting from the service. No reason was offered at the time, just that the two entities were no longer connected. If you had uploaded films to Disney Movies Anywhere from Microsoft's service, though, you would still have access to them.
Fast forward nearly a year and a lot has changed in the service. The term "Disney" has been removed from the Movies Anywhere because, well, it isn't all about Disney anymore. Partnerships have been established with 20th Century Fox, Sony Pictures, Universal and Warner Bros., so the library of movies has grown by a huge degree. It makes sense, then, that Microsoft would want to get back in on the action.
The way the program works is that, if you buy a film from one of the participating partners or Movies Anywhere directly, you can then save it to your online storage. As noted above, you can then watch those movies from any device that runs the Movies Anywhere app. You know how some folks set up a personal server to store their movies and then access them from anywhere in the world? Well, the Movies Anywhere service basically allows you to do the same thing without the need to know how to set up or access the server yourself. The only hook is that your copy of Deadpool 2 or Avengers: Infinity War has to be purchased from a participating service.
Hence Microsoft jumping into the fray again. Microsoft's service offers a lot of video content for sale and the Movies Anywhere service has earned quite an audience over the past year. It's an extra little feather in their cap if they're able to say "anything you purchase from us can also be viewed through Movies Anywhere."
Given the fact Disney serves as the backbone of all of this, we can't help but wonder if this is the future of movies/television when it comes to making purchases. The ability to watch all of that content from just about any device is a big plus, and their list of partners is clearly growing.
Your Daily Blend of Entertainment News
Staff Writer for CinemaBlend.