PlayStation Is Skipping E3 Next Year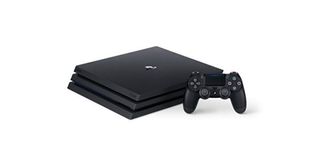 (Image credit: Sony)
Sony has been trending all day on social media, but not for the reasons that gamers might enjoy. The company confirmed that the PlayStation brand will be skipping E3 next year in 2019, and that there will not be a booth at the LA Convention Center. This would be the first time that Sony made such a bold move since originally participating in E3.
Polygon managed to get a statement from Sony on November 15th, 2018, where the company explained that there will not be a PlayStation presence at next year's E3...
This statement arrived after rumors began to spread based on earlier reports that surfaced indicating that the Entertainment Software Association, the parent company who organizes E3, had statements from Nintendo and Microsoft about both companies' participation in the 2019 E3 event, but there was no statement from Sony.
Typically the big three issue statements through the ESA regarding participation in E3, and with Sony missing from what typically should have been a trio of comments, it made various game journalists curious about Sony dropping out of the event.
Well, with Sony's statement it now confirms that the company has completely stepped outside of the E3 festivities. However, the statement from the company doesn't completely discount that Sony will have some sort of presence during the E3 week, perhaps similar to what Electronic Arts does by hosting its own convention outside of E3 with the EA Play events.
Sony is definitely big enough to host a special event all its own, away from the E3 Coliseum or the LA Convention show floor, and focus solely on demonstrating its products and games outside of the traditional setup that most people are used to.
Some people are more worried about the future of E3.
With Electronic Arts and now Sony pulling out of the event, what's to become of the ESA's flagship annual event?
Nintendo also began scaling back on its presence at E3 by forfeiting live press conferences at the event. Instead, Nintendo began issuing pre-taped Directs during the opening week of E3.
In the case of Sony, the PS4 is the top-selling console on the market at the moment, and Sony is once again the market leaders after having an abysmal start during the seventh generation of gaming against Microsoft's Xbox 360 and Nintendo's Wii. Some people think that the forfeiting of E3 next year will signal Sony's announcement for the PlayStation 5, but that's all just rumors.
We'll likely have to stay tuned for more information to find out what it is Sony has planned this year for the PlayStation brand.
Staff Writer at CinemaBlend.
Your Daily Blend of Entertainment News
Thank you for signing up to CinemaBlend. You will receive a verification email shortly.
There was a problem. Please refresh the page and try again.