Ace Combat 6 Ace-Edge Limited Edition Details For Xbox 360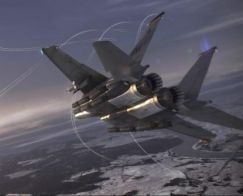 Namco Bandai, best known for Tekken and Ridge Racer, have let the news slip publicly about the limited edition Ace Combat 6: Ace-Edge Flight Bundle. Yeah, so the name is a little long winded, but what you're getting almost seems like it's well worth the tongue-twister...if you happen to say it three times fast.
In all seriousness, though, Namco Bandai has teamed up with Japanese peripheral company Hori, to include the first-ever 360 Ace-Edge Fligthstick with the Ace Combat 6 game. In addition to this, there's also the inclusion of an Ace Combat 6: Fires of Liberation exclusive faceplate for the Xbox 360.
"HORI's long history of quality peripherals for Namco Bandai games can assure gamers that the ACE-EDGE Flightstick will truly live up to its predecessors and enhance the already incredible and intensely realistic Ace Combat gameplay experience," Makoto Iwai, Executive Vice President and COO at Namco Bandai Games America, said. "We are confident that this bundle set offers gamers the most complete and compelling Ace Combat experience ever."
The Ace Combat 6 ACE-EDGE Flightstick Bundle (with the exclusive Xbox 360 faceplate) will be available in a limited edition quantity at Electronics Boutique, GameStop and Gamecrazy outlets nationwide as well as online at Amazon.com this holiday season, for the not-so-budget price of $149.99, while the standard Ace Combat 6 will carry the $59.99 pricetag.
You can check out a new trailer below, or visit Namco Bandai's Official Website for more media. Enjoy.
Your Daily Blend of Entertainment News
Staff Writer at CinemaBlend.