Analyst Says Mists Of Pandaria Retail Sales Are Disappointing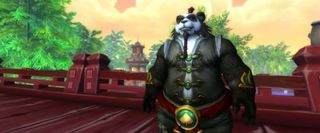 Blizzard's newest kung-fu panda expansion for World of Warcraft has received quite a bit of fanfare over the past couple of months, but even with such a huge media build-up and a lot of marketing, some analysts are saying that Mists of Pandaria, the newest expansion for Blizzard's MMO, has reaped disappointing retail sales.
According to Venturebeat, Lazard Capital Markets says the 600,000 through 700,000 SKUs being sold at retail this week alone is not as lucrative as previous sales from other World of Warcraft expansions, such as Cataclysm which reportedly moved more than 3 million units since December, 2010.
But there's a bit of a outlier to the whole thing...none of the digital sales were counted. That's right, one of the biggest factors of PC sales was not counted. For Diablo III it's estimated that more than 4 million copies were moved digitally in conjunction with the 6 million that sold at retail, enabling the game to hit the 10 million mark.
It would be a crime to claim disappointment without considering the digital sales, at least.
Nevertheless, it wouldn't be surprising if sales were slumped in comparison to previous outings simply because World of Warcraft has been bleeding subscribers lately. It's not uncommon for an expansion to sell less when the main product is waning in popularity.
But until we get the final figures from the month it'll be hard to tell exactly how "disappointing" Mists of Pandaria really is.
Staff Writer at CinemaBlend.