BattleStations: Pacific Mustang Pack DLC Now Available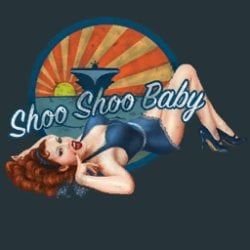 Eidos Interactive recently announced that the Mustang Pack downloadable content, featuring new vehicles, pinup nose-art and a special, super-surprise, is now available for 160 MS points.
So what's this super-surprise that's currently available in the new Mustant DLC pack? It's none other than the Japanese sea-destroyer known as the Super Yamato Class battleship. It was the largest most dangerous battleship that never got to see the light of day in the midst of combat. While its real-life endeavors were cut short of gaining any glory from victory in battle, the 3D rendition of this infamous ship can live on in the world of BattleStations: Pacific and the new Mustang Pack.
The new content pack will come jammed to the digitally compressed brim with six new playable units, including the Super Yamato Class battleship, and 18 pieces of brand spanking new nose-art, including classic looking pin-up models. You can check out some screenshots of the new DLC below or visit the Official BattleStations: Pacific Website for more info.
For more gaming news, info and updates, be sure to stay tuned in with Blend Games.
Image 1 of 10
Image 2 of 10
Image 3 of 10
Image 4 of 10
Image 5 of 10
Image 6 of 10
Image 7 of 10
Image 8 of 10
Image 9 of 10
Image 10 of 10
Staff Writer at CinemaBlend.
Your Daily Blend of Entertainment News
Thank you for signing up to CinemaBlend. You will receive a verification email shortly.
There was a problem. Please refresh the page and try again.