Call of Duty: Black Ops 2 Is Official, In-Game Screenshots Leaked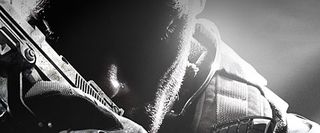 Activision has confirmed Call of Duty: Black Ops 2 via its official website going live. The sequel's first in-game screenshots have also been leaked.
Entitled Call of Duty: Black Ops II, the game is set for a release on November 13th 2012 on the PlayStation 3, Xbox 360 and PC. The site's pre-order page delves into the what the sequel will offer:
"Pushing the boundaries of what fans have come to expect from the record-setting entertainment franchise, Call of Duty: Black Ops 2 propels players into a near future, 21st Century Cold War, where technology and weapons have converged to create a new generation of warfare."
On the website, the planned reveal trailer for today's NBA playoffs debut of the shooter is present, but it's currently set to private. A screenshot of the trailer, however, can be seen. Furthermore, the first in-game screenshots of Call of Duty: Black Ops 2 has been leaked (via AGB), as showcased below.
Image 1 of 2
Image 2 of 2
Your Daily Blend of Entertainment News
Thank you for signing up to CinemaBlend. You will receive a verification email shortly.
There was a problem. Please refresh the page and try again.