Call Of Duty: Black Ops 2 System Requirements Announced, Windows XP Not Supported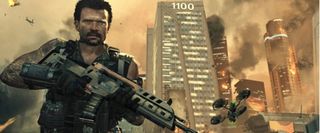 Treyarch has revealed the minimum specs your system will need in order to run Call of Duty: Black Ops 2. The list of requirements has bad news for those of you still using Windows XP on your PC.
Black Ops 2 will require Windows Vita Service Pack 2 or Windows 7. This is the first game in the series not to support XP. This change, Treyarch said, was necessary because BO2 uses DirectX 11 rather than DirectX 9.
"The DX11 API is leaner than DX9 and requires less CPU time to do the same amount of work," Treyarch said. "It is important to point out that this benefits the entire range of supported GPUs, not just DX11 hardware. We have also added more 'quality vs performance' options than ever before so you can customize your experience to either run faster or to satisfy your taste in eye candy."
While Windows XP is still widely used, you can expect to see more and more developers dropping support. The OS will turn 11 years old this October. Windows 8 will be arriving next month as well.
The PC version of Black Ops 2 is said to have enhanced lighting and shadows, antialiasing, ambient occlusion and other advanced effects. Expect it to have a higher resolution and framerate than its console counterparts, too.
Black Ops 2 will require either a Intel Core2 Duo E8200 2.66 GHz or AMD Phenom X3 8750 2.4 GHz to run. You'll need 2GB of RAM to run it on a 32-bit OS, or 4G for 64-bit. In terms of video cards, you'll need at least a Nvidia GeForce 8800GT 512 MB or ATI Radeon HD 3870 512 MB.
Your Daily Blend of Entertainment News
Staff Writer at CinemaBlend.