Could Crysis Have Been An Xbox 360 Exclusive?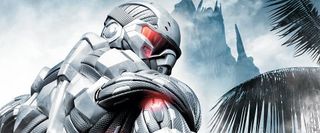 PC and PS3 gamers, you're lucky you got to experience the Crysis series. Years back, Microsoft considered making Crysis developer Crytek a first-party studio, which would've all but ensured its games were Xbox 360 exclusives.
"The first time we met with [Crytek CEO Cevat Yerli] and the team was around seven or eight years ago, and we started talking about what it'd mean for them to become first party," Microsoft vice president Phil Spencer told OXM. "And it was a process of what do you guys want to do, what's unique for us, and they were just going to do Crysis, and they'd just come out of Far Cry, and we said we've probably got enough military future shooters, so go do that."
Microsoft saying they've "probably got enough military future shooters" is probably one of the biggest understatements I've read in a while. Funny or not, it's true. A console that already had exclusives like Gears of War and Halo didn't need another first-party sci-fi FPS. While exclusivity does get everyone hot and bothered and make companies appear that they're "winning the console war" or some such garbage, it's not always worth the cost.
Crytek went on to release Crysis and standalone expansion Crysis Warhead exclusively for the PC. In 2009 they unveiled CryEngine 3, a graphics engine usable on the PC, PS3, and Xbox 360. Crysis 2, the first game to use this new engine, was released on all three platforms.
Though Crytek's gone multiplatform, Microsoft still enjoys a close relationship with the studio. Crytek is now developing Ryse, a hack-and-slash Kinect game.
Your Daily Blend of Entertainment News
Staff Writer at CinemaBlend.