Crazy Taxi Remake Announced For Xbox LIVE Arcade and PSN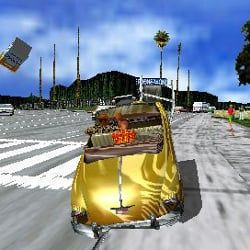 Sega is bringing Crazy Taxi to the PS3 and Xbox 360. They intend to release an HD remake of the arcade racer through PSN and Xbox Live in November.
The remade Crazy Taxi features 720p graphics and remastered audio. Leaderboards and Trophies/Achievements will be included as well. The game is playable in two modes - Arcade and Original - and also sports 16 minigames.
Xbox Live Arcade will receive the HD Crazy Taxi on November 24th. It arrives on PSN on November 23rd in America and on the 24th in Europe and Australia.
Staff Writer at CinemaBlend.