Crysis 2 Trailer Shows Gamers How To Be The Weapon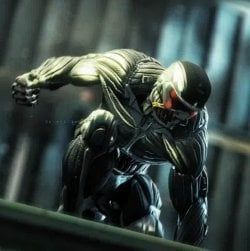 Crytek released a smoking hot new trailer for Crysis 2 featuring realtime in-game play and a host of possibilities that gamers can execute when they become the weapon. It's a great tagline that's exemplified to perfection throughout the trailer.
While Crysis 2 doesn't necessarily bring anything new to the table in terms of innovation it at least seems to streamline much of what's already been done into a tight looking package. It also seems to rival Bethesda's parkour elements that happens to be the backbone of their upcoming RPG-shooter, Brink.
You can check out the new trailer for Crysis 2 below or head on over to the Official Website to learn more about the game. Crysis 2 is scheduled for release on March 22nd, 2011 for the Xbox 360, PS3 and PC.
Staff Writer at CinemaBlend.
Your Daily Blend of Entertainment News
Thank you for signing up to CinemaBlend. You will receive a verification email shortly.
There was a problem. Please refresh the page and try again.