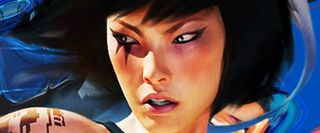 If a LinkedIn CV (opens in new tab) of DICE employee Adrian Vershinin is to be believed, the Battlefield and Mirror's Edge developer is currently working on a brand new, unannounced IP.
Details on the project is currently scarce but the information provided by Vershinin's CV confirms that the Battlefield 3 studio has been working on new property for a good few months now. The DICE staff member, who worked as a story and script writer on the IP, revealed he's been involved with it from October 2011 to February, 2012.
Vershinin's past experience may hint at what type of game DICE is working on. He previously worked with SuperBot Entertainment from September 2011 to February, 2012. The new studio are due to unveil their first game in the form of Sony's Super Smash Bros-inspired brawler, PlayStation All-Stars Battle Royale, tomorrow on GameTrailers TV.
DICE, who is a subsidiary of publisher Electronic Arts, is heavily believed to be working on a Mirror's Edge sequel as well, despite the uncertainty (opens in new tab) surrounding its development. While the original failed to achieve the commercial success EA would have liked, both the publisher and developer have stated on several occasions that they'd like to see a continuation of the IP.
Your Daily Blend of Entertainment News
Your Daily Blend of Entertainment News
Thank you for signing up to CinemaBlend. You will receive a verification email shortly.
There was a problem. Please refresh the page and try again.