Dead Space 2 PC Patch Brings New Suits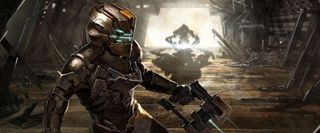 Unlike console gamers, PC owners won't have to shell out extra money for more Dead Space 2 suits and weapons. A new patch for the PC version adds this new equipment for free.
The patch, which makes a few fixes as well, is available through the EA forums. It should hit Steam soon as well. The list of changes is as follows:
The Elite Engineering Suit will now appear properly after completing a full-playthrough of the Single Player Campaign.
Save games will now be recorded, and deducted, properly when playing the Single Player Campaign in Hardcore mode.
Support for mouse button binding to movement keys & allowing up to 8 mouse buttons + mouse button de-bounce fixes
Unlocks suit and weapon packs which will now be available at the in-game store at zero cost for players
Will the free suits and weapons make up for the fact that Dead Space 2: Severed won't be released for the PC? Probably not. It's the thought that counts, though.
Staff Writer at CinemaBlend.
Your Daily Blend of Entertainment News
Thank you for signing up to CinemaBlend. You will receive a verification email shortly.
There was a problem. Please refresh the page and try again.