Demon's Souls Birthday Celebrated With World Tendency Events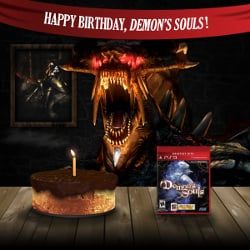 Today marks the first anniversary of Demon's Souls's release. Atlus USA, which calls the game its biggest success in two decades, has announced two special events to coincide with the PS3 RPG's birthday.
"To honor the occasion, the month of October will be split into two World Tendency events: 10/6 - 10/18 will be Pure White, and the remainder of the month will shift to Pure Black," said Atlus.
If you haven't picked up DS yet, note that it's now part of the PS3 Greatest Hits library. It's available in new packaging for $30.
Staff Writer at CinemaBlend.
Your Daily Blend of Entertainment News
Thank you for signing up to CinemaBlend. You will receive a verification email shortly.
There was a problem. Please refresh the page and try again.