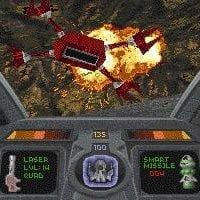 Interplay announced that they're porting another one of their old games to a current gen platform. With help from independent studio G1M2, they're creating a WiiWare version of Descent.
Descent was first released for the PC in 1995. Players fly their ship through a series of underground mines and eliminate any enemy robots he finds. It plays like a fully 3D first-person shooter.
It's not clear how the Wii version of Descent will vary from the original, if at all. Only thing we know is that you can expect it in autumn of this year.
Staff Writer at CinemaBlend.
Your Daily Blend of Entertainment News
Thank you for signing up to CinemaBlend. You will receive a verification email shortly.
There was a problem. Please refresh the page and try again.