Dragon Ball Z Raging Blast 2 Demo Now Available On PSN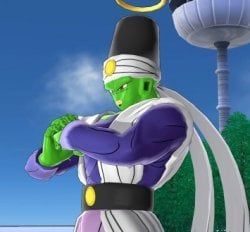 As promised, Namco Bandai released the demo for Dragon Ball Z Raging Blast 2 onto the PlayStation Network, exhausting the flames of fanboyism they created with the original Xbox 360 demo. Of course, the demo is still readily available for download on the Xbox 360, just in case you Xbox boys forgot about it.
As stated in the press release…
In addition to all that, the game introduces signature Pursuit Attacks that allow players to string together powerful pursuit moves that blasts opponents across the battlefield. And considering that Namco seems to think that the entire game itself may not be enough to justify the $59.99 price tag, they decided to include an entire episode from the long-running series called "Dragon Ball: Plan to Eradicate the Super Saiyans".
You can grab a demo for either the Xbox 360 or PS3 and look for the game to become available at local retailers for the suggested retail price of $59.99 beginning November 2nd. For more info you can visit the Official Website.
Staff Writer at CinemaBlend.
Your Daily Blend of Entertainment News
Thank you for signing up to CinemaBlend. You will receive a verification email shortly.
There was a problem. Please refresh the page and try again.