E3 2007: Sony's PS3 Third-Party Exclusives Include Unreal 3 And Haze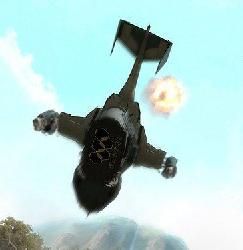 We covered tons of Microsoft related news today and basically MS owned up the entire early part of this morning (and last night), so will Sony have as much news? We'll see. In the meantime, we have the complete list of third-party games lined-up at this year's E3 and there's more than 160 games that will be available for the PS3 later on this year.
"We have been working hard to provide third-party game publishers with the tools they need to maximize the technological power of PS3 and we're excited today to showcase first-class exclusive titles from our partners, as well as new developer relationships," said Riley Russell, vice president of third party and developer support, SCEA. "This support from our third parties is ultimately a real win for not only the PlayStation brand, but more so for our valued consumers who will find something for everyone on PS3 this fiscal year."
Sony, during the conference, established exclusive deals with companies currently developing games that we're definitely looking forward to. Some of these deals were made with companies such as: NCSoft, UbiSoft, Midway and Konami. In result, Epic and SCE have come to terms of releasing Unreal Tournament 3 as an exclusive (in the home console market) for the PlayStation 3, this fall.
"The raw power of PS3 and Unreal Engine 3 allow us to provide gamers the full Unreal Tournament 3 first-person shooter experience normally found only on a PC," said Mark Rein, vice president, Epic Games. "The PS3 is the ideal platform for us to deliver stunning visuals and awesome gameplay. But now, with the PLAYSTATION Network, we're also delivering a great community experience and robust user-created content - everything that gamers have come to expect from the Unreal Tournament franchise - for the first time on a home entertainment system."
Also, Ubisoft's highly anticipated shooter, Haze, was also announced as being exclusive for the PS3. Ohh, Xbox 360 owners just got pwned at E3. Unreal Tournament 3 and Haze being a PS3 exclusive? Ouch...Microsoft will have a sore behind from this news.
"Ubisoft and Free Radical are thrilled to be introducing Haze exclusively for PS3 this holiday," said Yves Guillemot, chief executive officer at Ubisoft. "When you combine Ubisoft's reputation for top quality FPS games, Free Radical's outstanding track record on SCE platforms, and PS3's power and network functionality, it is clear that Haze will open up a new arena of entertainment possibilities for players everywhere."
Staff Writer at CinemaBlend.
Your Daily Blend of Entertainment News
Thank you for signing up to CinemaBlend. You will receive a verification email shortly.
There was a problem. Please refresh the page and try again.