E3 2010: Black Mirror 3 Announced For PC And Mac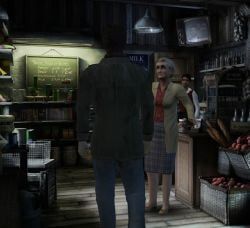 DTP Interactive unveiled at this year's tradeshow the third outing of the popular, point-and-click adventure-horror game, Black Mirror 3. I also find it amazing that as gaming evolves the genre titles are almost long enough to be headlines, good gosh.
According to the press release…
In other words, if you enjoyed a game like Heavy Rain or Still Life then you'll probably find yourself right at home with Black Mirror 3. The third game's story seamlessly connects to BM2 and offers up more than 62 varied locations to explore and investigate.
You can learn more about Black Mirror 3 by visiting DTP's Official Website.
Your Daily Blend of Entertainment News
Staff Writer at CinemaBlend.