EA's Ceo Blasts Activision, Treyarch And Call Of Duty Sales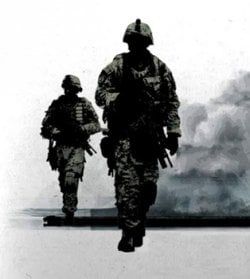 A lot of gamers are still getting the bad taste of EA's offerings through the last generation and the first half of this current generation out of their mouths. On the road to recovery it's not good to start pointing fingers saying "Well, at least I'm doing better than that guy over there" and that's sort of what Electronic Art's CEO John Riccitiello told Industry Gamers. In the recent interview, Riccitiello points out that Activision is putting their load in the wrong boat with Treyarch and that their sales aren't all that impressive with Call of Duty.
To be more specific, the CEO of EA blasted Activision with a biting statement, saying…
Riccitiello makes the statement in comparison to the performance of the freshly rebooted Medal of Honor and Battlefield Bad Company. He goes on in the interview to say that…
Ouch. It's truth, though…the more people who played Call of Duty: Black Ops for what it [is] and what it was when it launched on PC and PS3 can't ignore the fact that the game shipped straight out of the box broken. Activision's CEO, Eric Hirshberg jumped to the defense of his company earlier in the week stating that people are just going through a phase like during the era of PS3 bashing, but gamers are the wiser. Of course, industry analyst Michael Pachter sides with Activision, and believes that the company and the new lead developers for the company, Treyarch, will have no impact from the player fallout due to the glitches, bugs, exploits and connection issues.
Electronic Arts is already on the move, though, looking to drive the spear through the first-person shooter sales chest of Activision with their 2011 third-party line-up of titles like Bulletstorm and Crysis 2, and finish off the year by driving the nail in the coffin with Battlefield 3, one of the most highly anticipated team-based shooters this generation.
Staff Writer at CinemaBlend.
Your Daily Blend of Entertainment News
Thank you for signing up to CinemaBlend. You will receive a verification email shortly.
There was a problem. Please refresh the page and try again.