Final Fantasy XIII Is Fastest Selling Game In Franchise History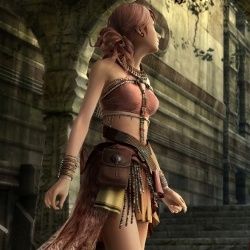 Square Enix announced today that Final Fantasy XIII is doing well even by FF standards. It racked up the largest first-week sales in the history of the franchise.
In the five days after its March 9th release in North America, FFXIII sold over one million copies. Worldwide sales are now about the five million mark. The total for all FF games is about 96 million. Will we get another press release when the total hits 100 million? Probably.
There was no mention of whether the Xbox 360 or PS3 version of the game sold more in North America. Shame, because I know everyone loves to read that kind of dick measuring. Guess we'll have to wait until the March NPD figures are released next month.
Staff Writer at CinemaBlend.
Your Daily Blend of Entertainment News
Thank you for signing up to CinemaBlend. You will receive a verification email shortly.
There was a problem. Please refresh the page and try again.