Fire Emblem Fates Birthright And Conquest Get A European Release Date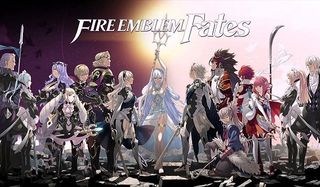 We've got some more news coming at you straight from Nintendo, this time regarding Fire Emblem Fates. It looks like the 3DS RPG finally has a launch date for you European types, and it's only a couple of months away.
If you live in Europe and you've been dying to play either the Birthright or Conquest chapters of Fire Emblem Fates, or perhaps both, then you'll want to mark your calendars for May 20. That date is when you'll finally be able to dive into the record-breaking game for Nintendo's portable device, according to an announcement made during yesterday's Nintendo Direct.
Fire Emblem Fates hit Japan last year and only arrived in the US a couple of weeks ago. The US version squashed some controversial issues with the original version of the game, but no word yet on if the European versions of Fates will include similar localization. There's also a third chapter to the game, Revelation, set to drop in the US soon, so can expect that to also hit Europe a few weeks after the initial launch of Fates, June 9.
While the US version of Fates is selling like mad, we're interested to see if the game gets to celebrate a similar success across the pond.
If you're looking to go all out with Fates, the European crowd will also be able to purchase a special edition of the game that includes both Birthright and Conquest, as well as access to Revelation as soon as it becomes available. That set will also include an art book, poster and additional trinkets, as well as access to Revelation before the June 9 launch.
Not a bad package, right? If you're planning on playing the whole experience eventually, you might as well get it with all of the bells and whistles right out of the gate.
And that wasn't the only Fire Emblem news to come out of yesterday's Direct. As we reported earlier today, fan-favorite FE characters will also make a cameo appearance in the recently announced for the West, Monster Hunter Generations. While there are no Fates characters on the roster yet, it should be fun to slay dragons as a couple of sword-wielding legends.
To our European readers, are you looking forward to finally getting Fire Emblem Fates in a couple of months? If so, are you planning to buy the games solo or are you maybe looking to splurge on that special edition? US readers, feel free to fill the comments with reasons why our European friends should be very, very excited to finally dive into Fates.
Your Daily Blend of Entertainment News
Staff Writer for CinemaBlend.