Forza Horizon January Recaro Car Pack Includes Molester Van, Escalade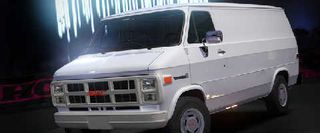 Forza Horizon's next DLC, the January Recaro Car Pack, features flashy sports cars like the 2005 Mercedes-Benz SLR and 2012 Lotus Exige S. A couple of the other vehicles in the DLC are a bit unusual, though.
The 2012 Cadillac ESV will let players feel like a rapper or someone else who doesn't care about gas mileage. Driving the 1983 GMC Vandura sends the message that you're only a part-time racer. Both rides seem like unusual cars to use in competitions, but their large size makes them ideal for custom paint jobs.
Rounding out the Car Pack are the 2012 Lexus LFA Nürburgring Edition and the 1995 Ford Mustang Cobra R. The former is extremely rare. Only fifty will be made in the real world.
The Recaro Car Pack can be downloaded on January 1st for 400 MS Points ($5). It's free if you're a Season Pass holder, though. Season Pass owners will also get a bonus car: the 2009 Pagani Zonda Cinque Roadster.
Screenshots and gameplay footage of each vehicle in the DLC can be found below.
Image 1 of 7