FragFX Shark, Barracuda And Piranha Now Available For PC And PS3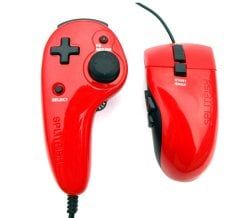 Splitfish announced that the high-end controller accessories for PC and PS3, the FragFX Barracuda, Shark and Piranha are now available for purchase. And conveniently enough, they've arrived just in time for for Call of Duty Black Ops.
If you managed to outfit your new FragFX with a FPS Freek then you'd be one heck of a precision expert when it comes to landing headshots or popping off a few nut-shots just to pay homage to your Combat Arms days. Nevertheless, the FragFX line of new controllers has a 1750 DPI resolution mouse, top of line precision analog control sticks, sleek designs and no need to be updated using firmware.
The various controllers come in wired and wireless formats, which adjust the price moderately for each version. Still, it gives the gamers a few options, which is always nice.
Jason Johnson, lead designer of the FRAGFX SHARK commented in the press release about the new controllers, saying…
All right, the time has come to brace yourselves for the prices so here they are:
FragFX Barracuda (wired): $69.99
FragFX Shark (wireless): $89.99
FragFX Piranha (wired): $49.99
You can order the following controllers from Amazon or learn more about their features and functions by visiting the Official Website.
Your Daily Blend of Entertainment News
Staff Writer at CinemaBlend.